Pink's 7-year-old daughter dyed her hair a wild color…but it's not pink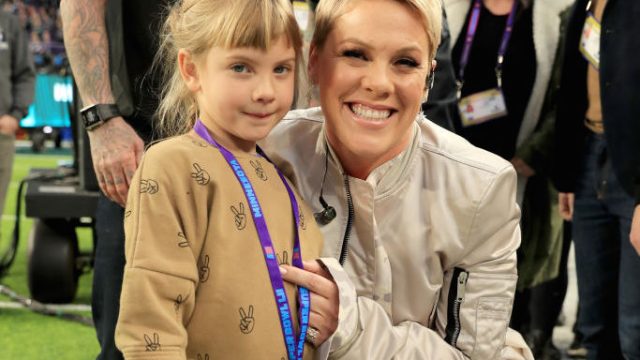 Pink has never been shy about sharing her family life with her fans on social media (and we definitely aren't complaining — have you seen how adorable her kids are?!). And this past weekend we got an extra-special treat: The singer revealed that her 7-year-old daughter, Willow Hart, dyed her hair a wild color — and in case you were wondering, it's not pink.
Pink's daughter has to be one of the coolest 7-year-olds on the planet. Remember when she showed up at the 2018 Grammys alongside her mom, wearing a mini grunge outfit that consisted of a dress, sneakers, and a leather jacket? It was just another indication that she's as stylish as her mom, and this new hairdo only seals the deal.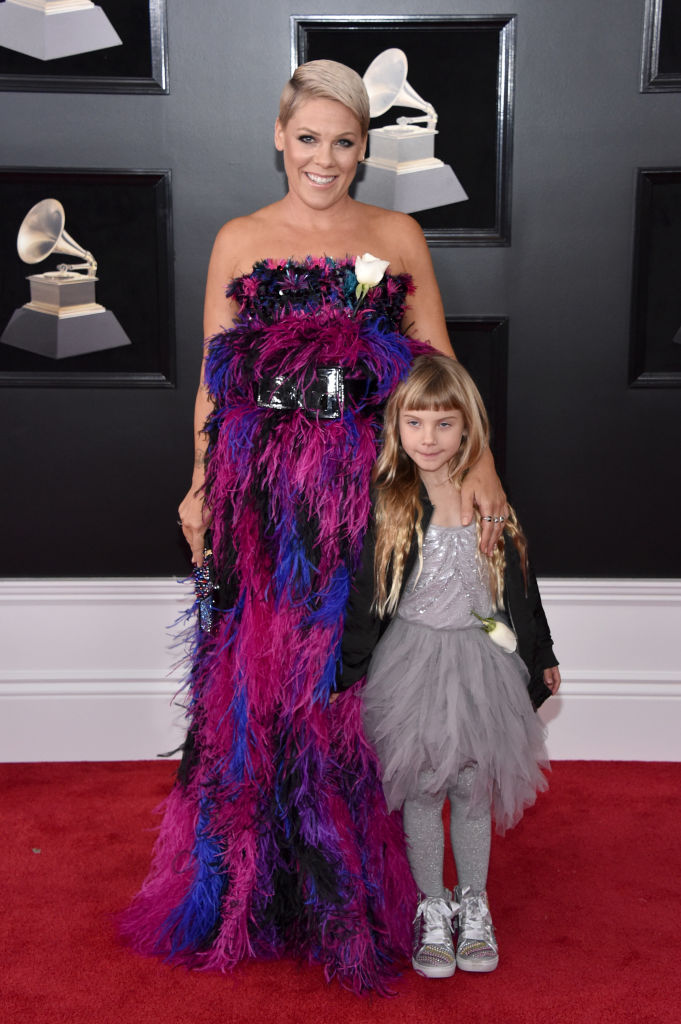 Willow showed off her dye job during a surprise stage appearance at Pink's Beautiful Trauma show in Los Angeles last week, according to People. The outlet reported that she was wearing a patterned top, leggings, and headphones to match her hair color, and that she was "all smiles" while being carried around by Pink.
Pink's husband and Willow's dad, Carey Hart, shared the cutest Instagram photo of Willow the next day, giving us a close-up look at her bright hair.
Hart's caption included the hashtag #MyDaughterIsMorePunkThanYours:
Excuse us while we collapse, because this photo is too epic for words.
That wasn't the only shot we got of Willow's amazing new hair. Hart also shared a photo of Willow with her brother, Jameson, and a puppy.
This is cuteness overload:
Willow turned seven this past Saturday, so her new hair color may have been some sort of birthday gift. Her dad shared yet another great photo with a really sweet caption:
"Happy 7th birthday to my bad ass daughter Willow!!!!! I love this little girl more than life itself. She is becoming such a strong, smart, sensitive, little girl. I'm so proud of everything you are and I enjoy every moment we are together. Even when you are giving me a hard time! Happy 7th big girl, your mamma, little brother, and papa love you around the moon 10 million times and back."
We are here for all of this! Also, we feel inspired to dye our hair a wild color now as well. Purple, perhaps?