Pink revealed that couple's counseling is "the only reason" she and her husband are still together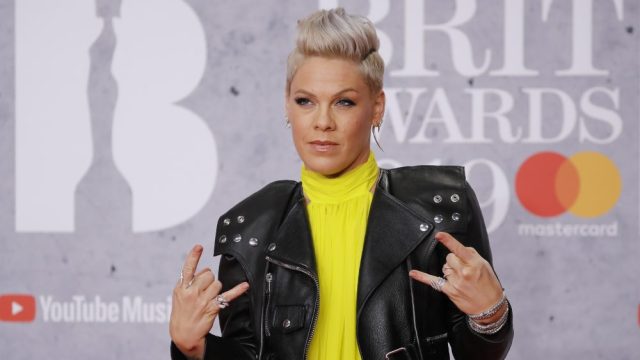 Pink has never shied away from talking about her personal life, and she's even willing to discuss the more vulnerable parts of her relationship and marriage to former Motocross racer Carey Hart. Most recently, she revealed that the pair have been in couple's counseling for almost the entirety of their relationship.
"Carey and I have been in couple's counseling almost our entire 17 years we've been together," she told Carson Daly during the April 26th episode of TODAY. "It's the only reason we're still together."
When Daly asked her why she felt counseling was so important, she explained:
"He speaks Polish, I speak Italian and she [our therapist] speaks both. We do not speak the same language. We come from broken families and we had no model of how are we supposed to keep this family together and live this crazy life? And there's no model. There's no book that says, 'Here's how to do this.' So we go to counseling and it works."
The "Just Give Me a Reason" singer also stressed the importance of ending the stigma surrounding mental health.
"I'm hopeful that the taboo of it is going away because more and more people are talking about it," she said. "I think talking about it is the most important thing."
See Pink's full interview with Daly below.
Working on your mental health—and the health of your relationship—with a trained professional is nothing to be ashamed of, and we applaud Pink for helping to normalize this conversation.