Pink defended a photo of her children running in the Holocaust Memorial after criticism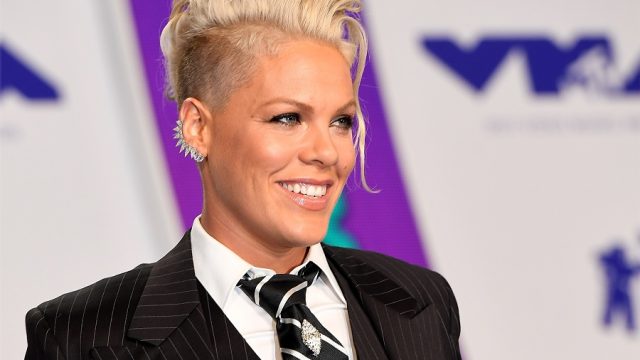 Over the years, Pink has become known for clapping back at critics who judge her for posting photos of her children on social media—and this weekend, the singer was forced to defend herself yet again. On Saturday, July 14, she received backlash for sharing a picture of her son, Jameson, and daughter, Willow, running through the Holocaust Memorial in Germany. While most fans came to her defense on Instagram, others called her inconsiderate for letting her kids play at the memorial.
Pink took matters into her own hands by reminding her critics that she and her family are Jewish. She also pointed out that the architect, Peter Eisenman, who designed the Holocaust Memorial, distinctly told BBC the historical site is meant to be enjoyed by the living and that it should be treated differently than the concentration camps.
For all of the comments; these two children are in actuality Jewish, as am I and the entirety of my mothers family," Pink wrote. "The very person who constructed this believed in children being children, and to me, this is a celebration of life after death. Please keep your hatred and judgment to yourselves.
Pink is referencing Eisenman distinguishing memorials, specifically like this one in Berlin, from burial sites and concentration camp sites. He said, "It's like a catholic church, it's a meeting place, children run around, they sell trinkets. A memorial is an everyday occurrence, it is not sacred ground."
Actress Selma Blair defended Pink, writing, "I love Berlin too. I love that what happened is not being forgotten. I love this celebration of life. I love you."

This isn't the first time Pink has had to defend herself from the "parenting police." In April, the 39-year-old told Ellen DeGeneres she would no longer post images of her children on social media following all the negative comments she received when she shared a picture of her son not wearing a diaper.
It's clear Pink has had a change of heart about her no kids photo policy, and we're glad because we love keeping up with her family on Instagram. Besides, it's unfair for anyone—especially strangers—to judge her parenting skills…ever.