Pink almost missed a show after getting trapped in an elevator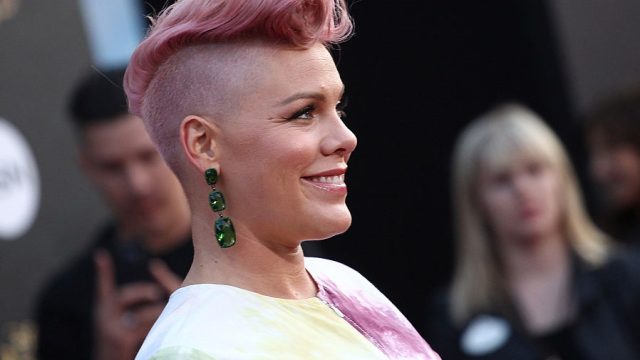 It sounds like a situation that you'd only see in a sitcom. The singer Pink got trapped in an elevator with her daughter, Willow, before playing a big show on Sunday. How big? Well, it was her first actual concert in four years. So obviously, it was kind of a huge deal.
Pink was on the roster for Summerfest in Milwaukee, and her 6-year-old was part of her entourage. Luckily, she handled what we'd view as a scary and panic-inducing moment like a total pro.
While waiting to get help, she shared a photo of her and her daughter sitting in the elevator with a Starbucks drink in tow.
And since it was Pink, she had a sense of humor about the whole ordeal.
"Stuck in an elevator (it's getting hot in here) (love in an elevator) (livin in a box) #help, she captioned the photo.
Luckily, the pair got out in time to prep for the show.
And, after the show, she gave a huge thanks to everyone who managed to show up. Since she hadn't performed in such a long time, she was filled with nerves prior to hitting the stage. (And, uh — surely that elevator scare didn't help things.)
"This is us celebrating the fact that I only rolled my ankle once and only forgot the words to four songs," Pink said.
It's a good thing that Pink got her on-stage confidence back, because the singer has a bunch of future shows coming up. She'll be playing two dates in Canada on July 8th and 9th, and will be in Hungary, Germany, and the United Kingdom throughout the month of August.