Pin this on your collar for some positive inspiration
Hello, everyone! It's 2016 and the enamel pin trend has shown no sign of slowing down! Of course, this is totally okay since there's plenty of lapels and jackets that need to be decorated! While you can never go wrong wearing a pin in the shape of one of your favorite foods or animals, why not accessorize in a more meaningful way—like wearing one that has an inspiring saying!
Magic maker Louise Androlia believes in the power of positive affirmations so she put some of her favorite sayings in the form of a pin! If you wear the one that says "Feelings Feelings," you will always be reminded that it's totally okay to feel your feelings! Display "Weirdo Forever" on your collar because there's no shame in being the loveable weirdo that you are! There's also "Making Magic" and "Surrender" because sometimes it's okay to let the universe take the wheel and trust that things are going to turn out A-OK! Buy 'em separately or get them all in a set!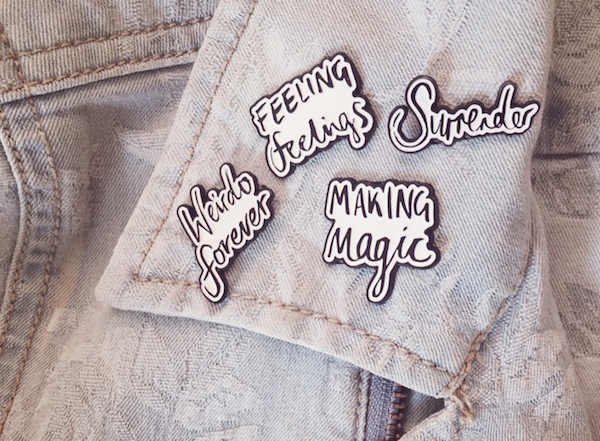 Check out more Items of the Day, here!
(Product images via Louise Androlia.)