These two pimple patches help treat my blemishes overnight so I can wake up zit-free
Welcome to The Spot, a monthly column where we're tackling acne and our relationships to it. We're asking women how they approach blemishes and consult with skin care experts to find out what really works. This month, HelloGiggles' Sr. Beauty Editor shares which pimple patches she uses to tackle her blemishes, from budding beasts to whitehead warriors. 
No matter how many skincare products I use or how often I do a product detox, I always end up with a pimple or two. I've tried switching up my diet (getting rid of dairy changed my life), applying the precautionary principle to see what my skin reacts better without, and even turning to God despite not having been inside a church in several years. Yes, I may be dramatic, but my job title is literally Beauty Editor. Whenever a blemish pops up, I feel like a fraud. How can I be telling others how to care for their skin if I don't even know how to treat mine?
However, I've come to terms with the fact that I get hormonal acne and that my skin will break out during high-levels of stress (hello cortisol, my dear friend). There are skincare products I use that have dramatically changed my face, like the Augustinus Bader rich cream, but whenever I do break out, I've found that pimple patches are my BFFs. In particular, two types of patches.
Pimple patches for budding blemishes
ZitSticka Killa Kit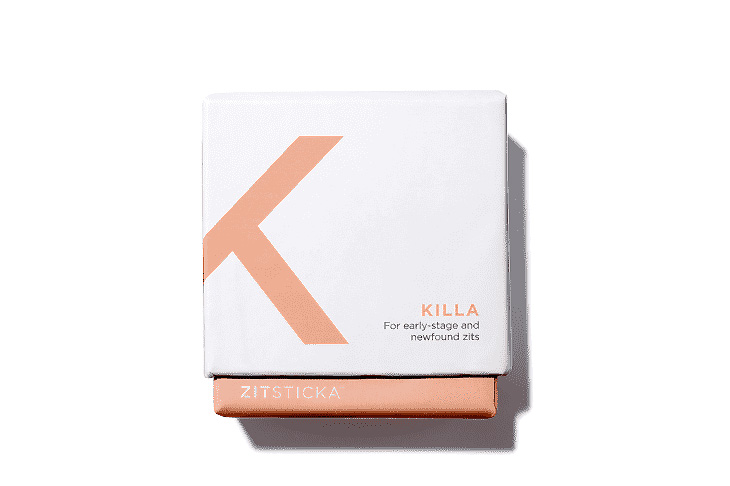 These pimple patches should win a medal—an Olympic recognition for diminishing budding demons while you slumber. They use micro-darts (think teensy tiny needles) to directly deliver salicylic acid (SA) to your early-stage pimple. SA has two functions: It works to decongest pores, and it works as an antimicrobial to treat and prevent acne. It's a godsend ingredient that can penetrate several layers of your skin at once to give you the skin texture of a baby dolphin—odes should be written about it.
To use, cleanse the area gently and dry it before applying the patch. Each one comes in its own individual packaging for extreme hygiene, so all you have to do is gently press it into the affected area. The brand says that the pimple will dissolve in two hours, but I've found that I see better results if used overnight. Place the patch on your blemish before going to bed, and in the morning you'll find that your almost-zit is nearly completely flattened, if not gone entirely.
QUIZ: Which At-Home Beauty Routine Is Right For You? Find Out!
Pimple patches for whiteheads
COSRX Acne Pimple Master Patch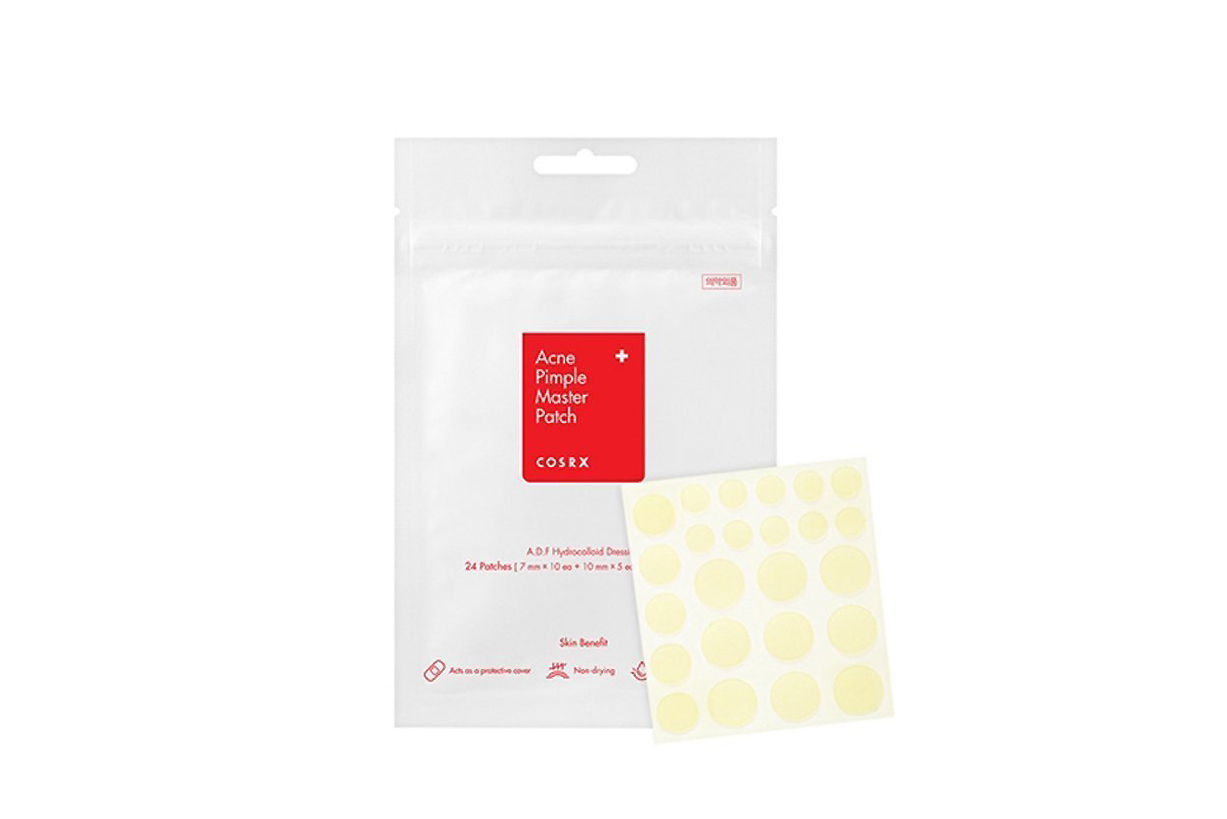 Ready-to-squeeze devils have met their match with these hydrocolloid patches. They help extract pimple pus in a way that's healthy for the skin and won't leave scarring or scabs. To apply, clean the area first, then put the patch on. It'll work overnight, and in the morning you'll see all the sebum on the patch vs in your skin—a true delight.
What I like so much about these patches is that they come in different sizes—many brands have a one-size-fits-all policy that is BS for those of us who haven woken up with egg-sized zits that looks like they're ready to hatch. The patches are waterproof, non-drying, and also act as a protective cover while on the skin. Each pack comes with 24 patches, and considering it's only $6, it comes down to less than forty cents per patch. IMHO, it's more than worth the money.