Yikes! This pilot was kicked off a flight after ranting about her divorce and politics
The pressure to hold it all together can become unbearable, and no one knows that better than this United pilot whose bizarre rant about divorce and politics resulted in her being kicked off a flight.
At times, the expectation to survive a breakup and stay awesome is simply too much. Add to that the fact that, these days, most of us are understandably nervous about how divided we've become over politics. All in all, there's just a lot going on, and many of us are struggling to remain stable in such tumultuous times.
So hearing about this pilot's meltdown in front a plane full of bewildered passengers is disturbing, to say the least.
According to what passenger Randy Weiss told BuzzFeed News, the pilot — who remains unidentified — was late boarding a flight in Austin that was scheduled to travel to San Francisco. Once she arrived, she said she was running behind because she was "going through a divorce."
Dressed casually in a green shirt and cap, the pilot then took to the intercom where she referred to Donald Trump and Hillary Clinton as "assholes," and advised passengers who didn't feel safe to get off the plane.
"I asked one of the stewardesses, 'You feel safe with her?'" Reiss said. "She was like, 'She was cleared to fly.' And I said, 'I don't feel safe. Let me off.'"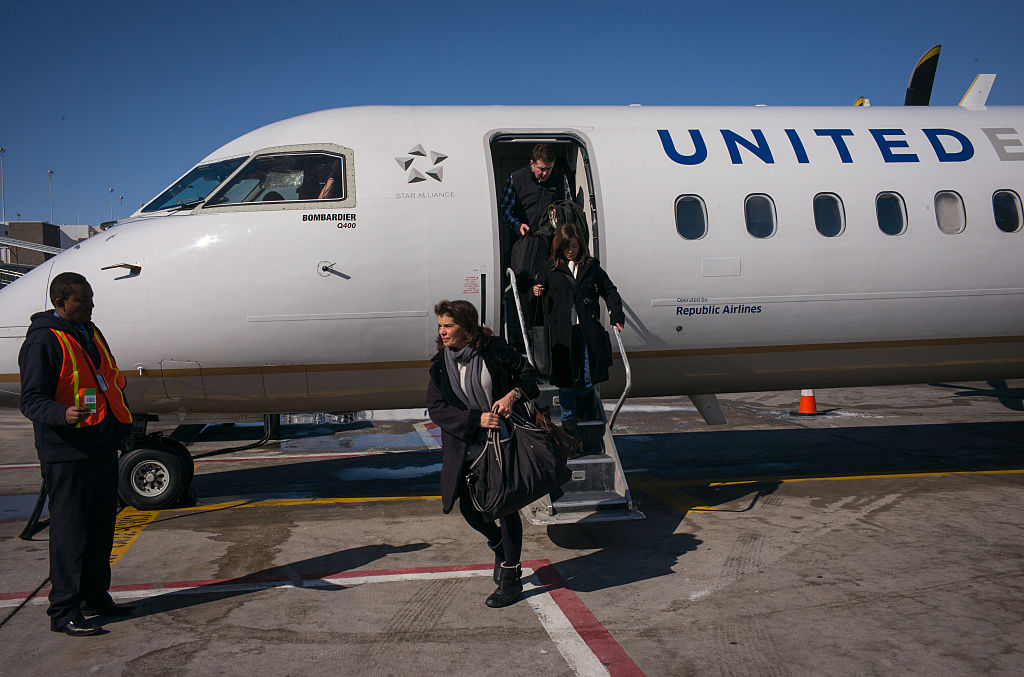 After at least 20 passengers requested to exit the plane, both the pilot and crew were replaced with new staff. United Airlines briefly addressed the incident in a statement, saying, "We hold our employees to the highest standards and replaced this pilot with a new one to operate the flight."
This is just the latest in a few disturbances on United flights. In November, a United pilot intervened in a heated political discussion among passengers, and just last month, a man was kicked off the airline's San Francisco-bound flight from Australia after going on a racist tirade against two passengers and a flight attendant.