These pictures of a young Justin Trudeau are sending the internet into a meltdown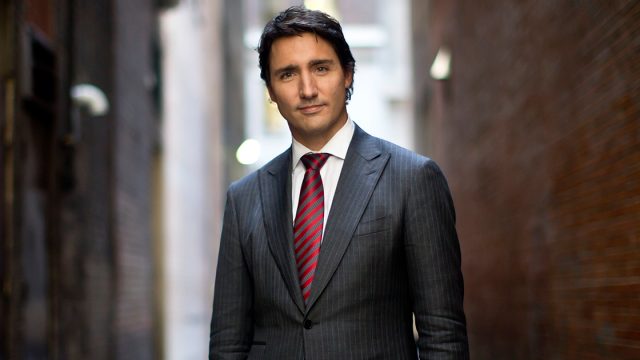 If there's one thing most people can agree on it's that Canadian Prime Minister Justin Trudeau is practically perfect.
It seems that our love for Justin Trudeau knows no bounds. The Canadian Prime Minister is constantly being amazing by supporting worthwhile causes, such as the Women's March, calling himself a feminist, and being the first PM to march in an LGBTQ pride parade.
What's more, Trudeau has also won the hearts of many with his tales of romance, his abilities with yoga, and, well, his butt. Yep, earlier this month, people on the internet absolutely lost it over a picture of Trudeau's bottom, and OMG.
Well, now pictures of a young Justin Trudeau are being shared online, and people are having a complete meltdown.
While we know that the Canadian PM has captured the attention of the world with his positivity and his good looks, these pictures of him when he was younger have really lit a flame under the internet's collective mind (and rightly so, tbh). false false false false
Some people were even comparing Trudeau to a young Joe Biden.
https://twitter.com/udfredirect/status/836804366283722752
Essentially, as this one user pointed out, Justin Trudeau has set a new standard for politicians. false
Of course looks aren't everything, and, as we've mentioned, we love Justin Trudeau just as much for his politics and the incredible way that he is fighting for equality. It just helps that he's kinda dreamy, too!