The most moving pictures from National School Walkout Day
Exactly one month ago, on February 14th, 17 people were killed in a shooting at Marjory Stoneman Douglas High School. Since then, the students who survived that tragedy have emerged as voices for change, holding protests to call for stricter gun control laws. Today, March 14th, students from all over the country participated in National School Walkout Day, standing in solidarity with the Parkland students.
The protests began at 10 a.m. in each timezone. Students stayed outside for at least 17 minutes — one minute for every victim in the Parkland shooting. Students who joined the walkout requested an assault rifle ban, mandatory background checks for all gun sales, and a law that would take guns away from those who exhibit signs of violent behavior.
According to NBC, National School Walkout Day was observed by 3,100 schools. And some of those schools had experienced gun violence on their own grounds. Students at Columbine High School in Colorado, where a mass shooting took place in 1999, observed 30 seconds of silence to honor those killed in both the Parkland and Columbine shootings. Newtown High School students in Connecticut also participated in the walkout to remember the 2012 Sandy Hook massacre in their hometown.
Some students also protested in front of the White House. And yesterday, March 13th, 7,000 pairs of shoes were left on Capitol Hill to represent all the students killed in school shootings since 2012.
For National School Walkout Day, students wore orange, the color representing gun control, and carried homemade signs. They chanted slogans like "We want change." Even some elementary school-aged children joined the protest. The pictures from protests all over the nation depict a moving and peaceful demonstration.
Students participated in New York.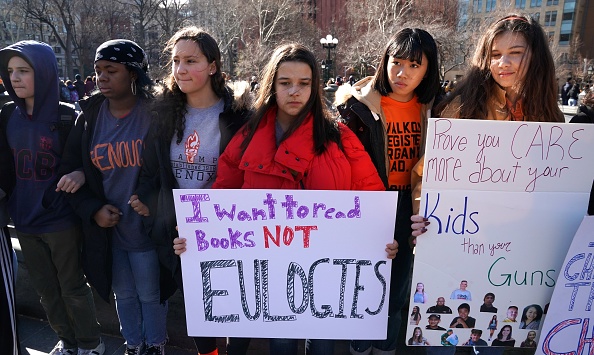 In Virginia.
In Washington, D.C.
In Arkansas.
In Pennsylvania.
And, of course, in Florida.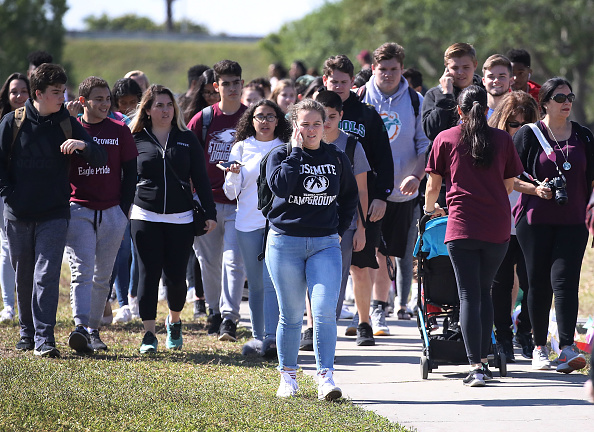 The walkout even made its way across the pond.
Another school walkout will be held on April 20th, the anniversary of the Columbine shooting. And if you're not in school anymore but still want to advocate for gun control reform, you can help by calling your elected officials or attending the March for Our Lives, with protests being held nationwide on March 24th.
We are in awe of all that students have done to call for gun control reform. We stand by all those participating in National School Walkout Day, and we will continue to advocate for change.