This picture of Kit Harington and Rose Leslie sums up our two favorite #FashionGoals
There are two types of people in this world: Kit Harrington and Rose Leslie. Or, at least when it comes to fashion, that is.
The two were recently spotted together in New York City, where Kit is taking a break from trying to unite the North, and filming a brand new movie, The Death & Life of John Donovan. His one true love Ygritte, Rose, is hanging out in the city with him, as perfect couples do.
And that's where the two were photographed, a perfect vision of two different fashion extremes, aka, one of two ways you want to dress every day.  You either want to be the effortlessly fabulous Rose, with her hair blowing in the wind, sporting some amazing shades, and the cutest overalls in the world. UGH, STOP BEING AMAZING, ROSE.
Then there's Kit. Who appears to be layering on layers, as if he is bracing for an upcoming sudden snow squall. In September.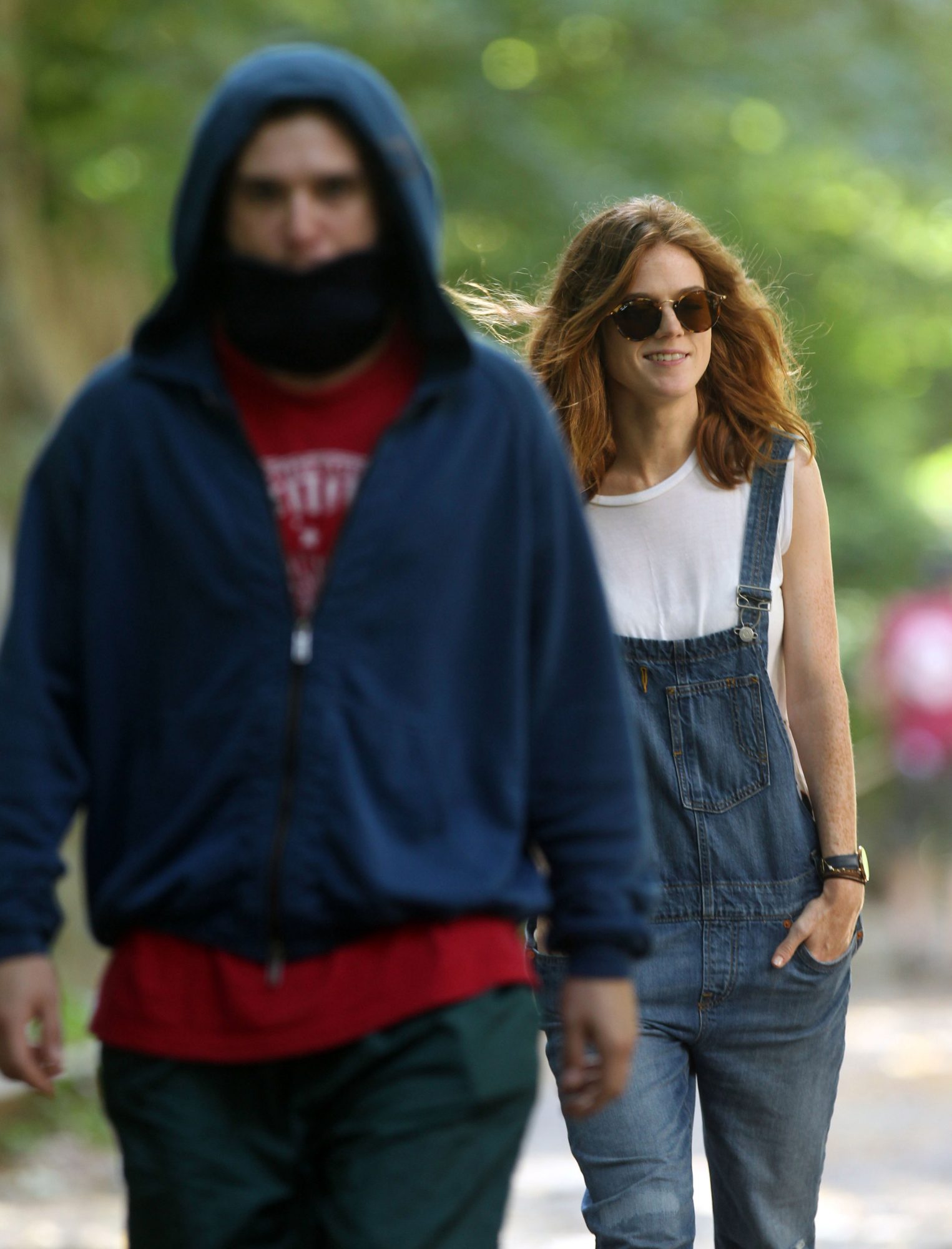 Yes, it does appear as if this is Kit's costume for his upcoming movie, so his wardrobe makes sense. He's just in ~character~ dressed this way (not that there's anything wrong with dressing this way), but it's just kinda funny with Rose trailing behind him. She's ready for a day in the sun, and he looks like he'd much rather be inside, under a blanket, watching TV.
Wherever they are, and whatever they're doing (and however they're dressed) we love everything about this couple — even more so when they don't match whatsoever.