Here are some ridiculously cute photos of Saint West in honor of his 1st birthday — you're welcome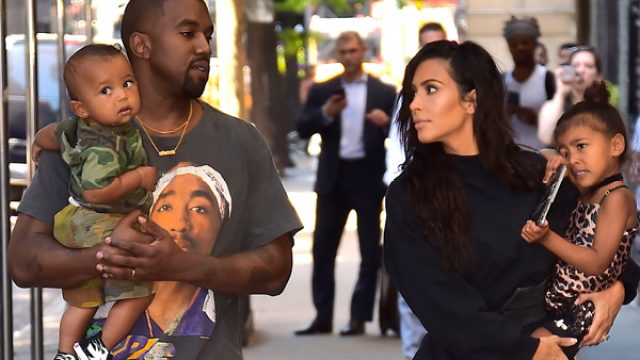 Can you believe it — Saint West is already one year old! In honor of Saint West's first birthday here are some cute photos of the youngest child of Kim Kardashian West and Kanye West.
While Saint's big sis, North, is all over social media thanks to their mother and her famous family, Saint has been kept a little more hidden. Now that he's a year old, we had to round up his cutest moments thus far and there are some great ones.
From the first picture we saw of Saint we knew he was going to be a little charmer.
Since his Instagram debut, Saint has been harder to spot, but every time his mom does post a photo we can't help but smile.
Come on, just look at this bundle of joy!
Baby laughs are the best laughs.
Saint even has his sleeping selfie pose down.
The adorable guy was Aladdin for Halloween and it's just too much cuteness to handle.
That smile gets us every time!
https://www.instagram.com/p/BNpP-UIgGJF
While the Kardashian group keeps this little guy safe from the public as much as possible, on his big day all of his aunts shared some love for him. Kendall Jenner posted on her website a photo collage of Saint, while Khloe Kardashian shared a sweet shot on hers.
Grandma Kris Jenner shared an angelic photo (previously posted by Kim) on her Instagram as well writing, "Happy birthday to our sweet angel, Saint! #family #love #happybirthdaysaint #saintwest."
Even Kim's BFF Jonathan Cheban got in on the birthday love sharing a cute photo on his Instagram.
"I can't believe today is Saint's 👶🏽first birthday! One thing people may not know about me is that I'm obsessed with babies," Cheban wrote.
https://www.instagram.com/p/BNpP2vxjeX7
"In honor of his birthday, I convinced Kim to let me share some never-before-seen pics on her app! Happy birthday, Saint!" he added.
Happy Birthday Saint, keeping being so adorable!