More photos from Emily Blunt's "Mary Poppins Returns" have arrived, so STOP EVERYTHING AND LOOK
After what feels like a lifetime, we're *finally* getting a massive first look at the highly anticipated Mary Poppins Returns starring Emily Blunt as the magical nanny extraordinaire.
The sequel to the iconic 1964 film doesn't hit theaters until Christmas 2018, but these photos via Entertainment Weekly are D-E-L-I-G-H-T-F-U-L and will help hold us over. What's more, we can now officially say that Blunt is everything we could have wanted in a replacement for the supercalifragilisticexpialidocious Julie Andrews.
Prepare to swoon with delight and instantly feel like a kid again as you take a look at the first photos from Mary Poppins Returns.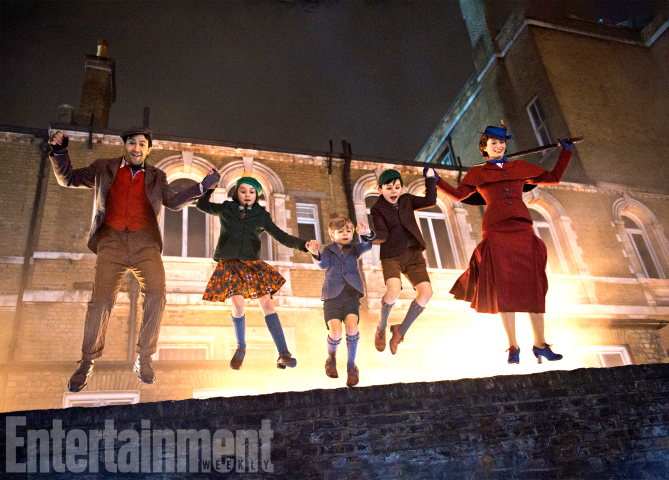 Mary Poppins Returns picks up 25 years after the events in the 1964 film, taking place during Depression-era London, and sees the world's most beloved nanny return to two of her favorite charges in their time of need. A Mary Poppins film wouldn't be complete without the Banks children — but this time, Jane and Michael are grown up. Ben Whishaw and Emily Mortimer star as adult Michael and Jane, respectively, who are reunited with their former nanny after the tragic passing of Michael's wife.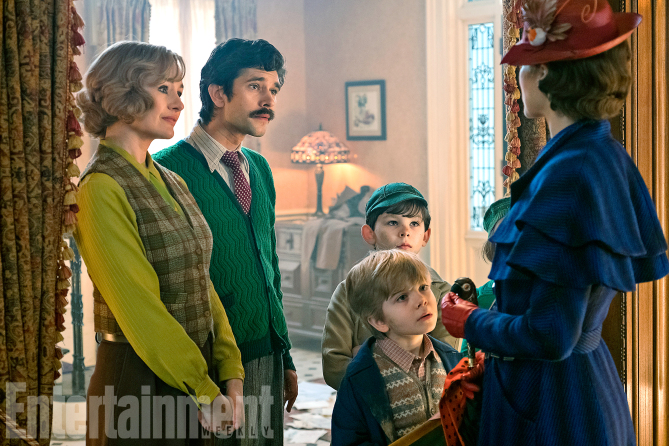 Mary Poppins Returns also marks a big role for the man who introduced us to our favorite "founding father without a father." Hamilton creator Lin-Manuel Miranda stars as Jack, a lamplighter who joins Mary Poppins and the young Banks children on their wild adventures. Miranda also developed new songs for the film, but that should come as no surprise.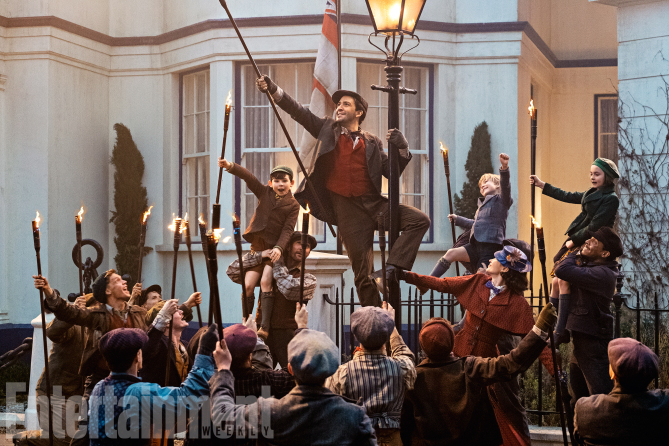 The rest of the star-studded cast includes Meryl Streep, Julie Walters, Colin Firth, Angela Lansbury, and original star Dick Van Dyke, who will return for a cameo. Head over to Entertainment Weekly to check out all the amazing photos from Mary Poppins Returns!