This photographer takes photos of blind cats to help get them adopted, and uh, we'll take them all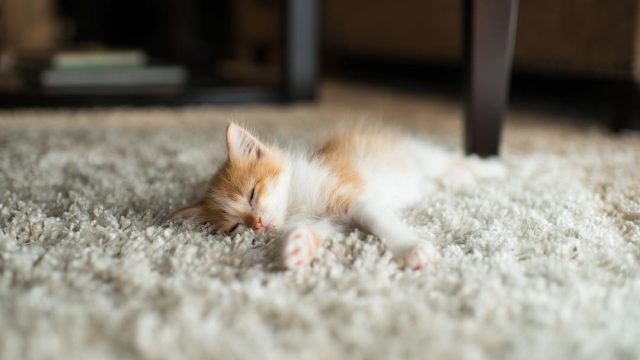 If there is one universal truth about the Internet, it's that we love cats. Pictures of cats, videos of cats, GIFs of cats. Luckily for us, there is basically a never-ending stream of adorable cat photos for us to aww over.
One Instagram account absolutely takes the cake of awe-inducing cat photos because not only are these critters precious, but these pictures are going to an amazing cause. Casey, a photographer based in Los Angeles, California, runs the Instagram account ImogenTheKitten where he posts pictures of blind cats to help them get adopted.
That's right: You can take home the adorable cats in his photos and save them from life in a shelter. And who wouldn't want to? Just look at this face:
As you can see in the caption above, Casey names each cat and links to their respective shelter, so if you're interested, you can seek them ASAP! Prior to this blind cat project, Casey posted pictures of a variety of cats, and is even available to book cat photoshoots! Because who doesn't want a photoshoot starring their favorite furry friend?
Here are some more of our favorite pictures, although it's basically pulling teeth to choose favorites when it comes to cats in need:
Ready to adopt a cat yet? Because we're basically in line already.