This photographer mistakenly documented the wrong wedding proposal — but it kind of worked out?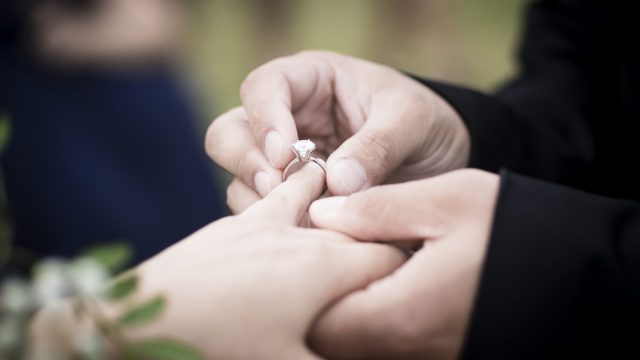 We all have rough moments on the job — but, sometimes a strange twist of fate means things turn out okay. Case in point: a photographer mistakenly documented the wrong wedding proposal, but it kind of worked out in the end. Jacob Peters, owner of JP Photography, was hired by a man who was prepared to pop the question to his girlfriend at Whitaker's Point, a crag in the Arkansas Ozark Forest.
With 30 pounds of camera equipment in tow, Peters hiked for an hour and a half to reach the location by 6 a.m. After 20 minutes of waiting, a couple arrived — and he captured some stellar shots as the woman accepted the man's proposal.
Peters packed up and left the couple to enjoy their special moment together.
Later, the photographer texted his client to congratulate him, and assure him the photos looked amazing. The response was a little unexpected:
"uhh we didn't see you... we were a little late." By a "little late," he meant an hour late — Peters was long gone by the time he and his girlfriend arrived.
So, uh, who exactly was the happy couple in the photos?
Peters took to Facebook to get to the bottom of it — and, after just two days, the mystery couple found him.

As it turned out, the couple had hired a photographer to document their special moment — but he'd backed out the night before.
Although Peters is thrilled to find the couple who actually got engaged, he feels terrible that the Wisconsin couple who hired him didn't get their photos.
"This whole thing is bittersweet. On one hand I've made one couple's engagement very memorable in a good way and on the other someone didn't get anything," he wrote in a Facebook post.
Peters started a GoFundMe to attempt to fly to Wisconsin to photograph the other couple, but it's been cancelled due to negative feedback. However, plenty of Facebook users have rallied to his defense and praised him for his beautiful work and his concern that both couples involved got the engagement photos they wanted.