This pic of Podrick kissing Bran will make your "Game of Thrones" heart oh so happy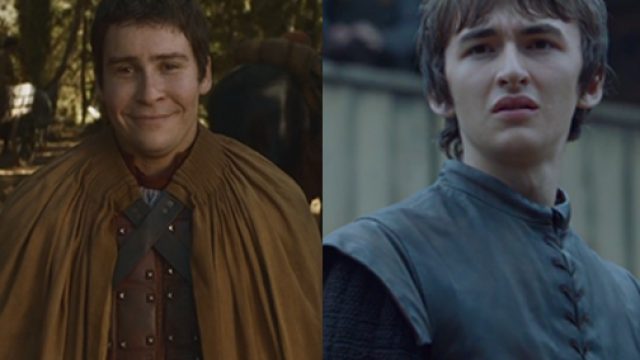 All of us passionate Game of Thrones fans have been closely following a lot of the stars as they get back to filming for the next season, because we are SO excited to see what happens next. Yesterday, two of our favorite characters that don't see each other on the show — Podrick and Bran — were together, and the result was SO adorable.
The bromance between Podrick and Bran is TOO cute, and we are totally fangirling out.
Isaac Hempstead Wright, who plays Brandon Stark, and Daniel Portman, who plays Podrick Payne, have not run into each other on the show. Bran is up in the North, whereas Podrick is further south. He was in King's Landing, but he has been squiring for Brienne, and at the end of last season, we saw Podrick and Brienne in the Riverlands. Could this possibly mean that these two characters might meet up next season? We're not sure, but we would LOVE to see these two meet on the show.
It's not totally out of the realm of possibility, because Brienne is sworn to protect Sansa, and Sansa has taken up residence at Winterfell, so maybe Brienne and Podrick will come back to Winterfell and Bran will come home.
These characters really have to stick together now, so why not all hang out?