This photo of Paris Jackson giving Macaulay Culkin a pedicure is truly everything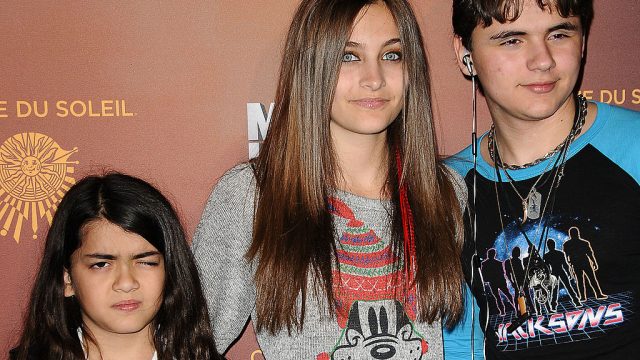 Children of the '80s might remember this intriguing bit of trivia: Kevin McCallister is actually the godfather to a pretty important person. Oh yes — back in the day, Michael Jackson named Macaulay Culkin the godfather of Paris Jackson, and judging by a photo that Paris recently posted on Instagram, the two are still in contact after all these years.
Jackson, currently 18, hung out with Culkin, 36, in New York. The picture, which is pretty hilarious, shows Jackson painting Culkin's toenails an intense purple color. Culkin looks totally cool about the entire thing.
(And, yes — it may have taken you a second to come to terms with, but Culkin is, indeed, 36 years old. Your annual holiday viewing of the original two Home Alone movies hopefully won't be tarnished by this fact.)
The two seriously look like old friends.
Just a few months ago, Jackson shared yet another photo of Culkin on her Instagram.
https://www.instagram.com/p/BLNhcPDjrLC
Through her account, it's obvious that Paris values family so much. For example, she posted this incredible photo of her and her older brother Prince recently.
Paris definitely knows something about what makes a good picture. The teen is a model as well as an actress, and has pretty much been in the spotlight her entire life (even though Michael tried his hardest to shield his children from the press.)
Since Michael's death in 2009, it's refreshing to see that his children look like they're truly embracing life and their own happiness. We hope that Paris Jackson and Macaulay Culkin continue to stay close!