We're a little afraid of this photo of Lucius Malfoy meeting Tywin Lannister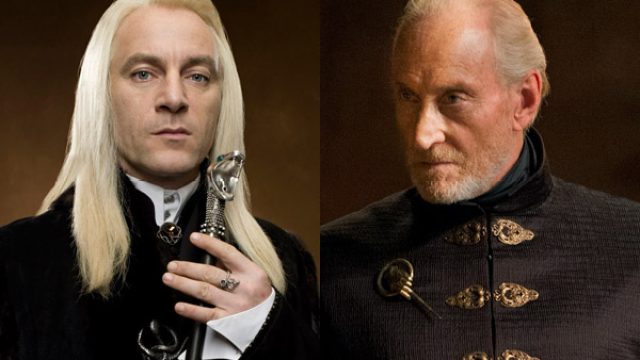 In what could possibly be the best villain fan-fiction friendship of all time, two of our favorite bad guys met IRL, making us feel simultaneously thrilled and completely terrified.
On July 1st, Great Britain gathered to remember the deadly Battle of the Somme on its 100th year anniversary. false
Jason Isaacs, the actor who portrays Lucius Malfoy, buddied up with Charles Dance, who plays Tywin Lannister backstage at the tribute event.
"A Malfoy and a Lanister trying not to be overawed in the wings. #Somme100 #GoT #HarryPotter #BBC1 #GettingNervous," Jason tweeted. false
Now we can only hope that some production company is considering a Game of Thrones and Harry Potter film, because we ship that fantasy mashup so much.