Our photo albums can now get that whimsical Oh Joy! touch with this new Chatbooks collab
If you want to level up your photo album game, the new collab from Oh Joy! and Chatbooks is just the thing.
The charming home-baby-doggo lifestyle brand has linked up with a photo book printing company to make your memories even prettier.
Chatbooks turns your Instagram posts into a real analog photo book that's great for a gift or perfect for your own coffee table. The new partnership with Oh Joy! uses blogger and company founder Joy Cho's whimsical designs as covers for the custom books. Your beautiful Instagram photos will be even more appealing with the playful, limited edition designs.
Serious spring feels from Oh Joy!
The books are so pretty and 'grammable that you can post a picture of your book on your Instagram and then print out another book with THAT picture in it and then take a picture of THAT book…and on and on for eternity.
Chatbooks make for excellent wedding albums, baby books, or travel diaries. If you've got an Instagram account for your furbabies, you definitely need one! Check out all of the Oh Joy! designs here.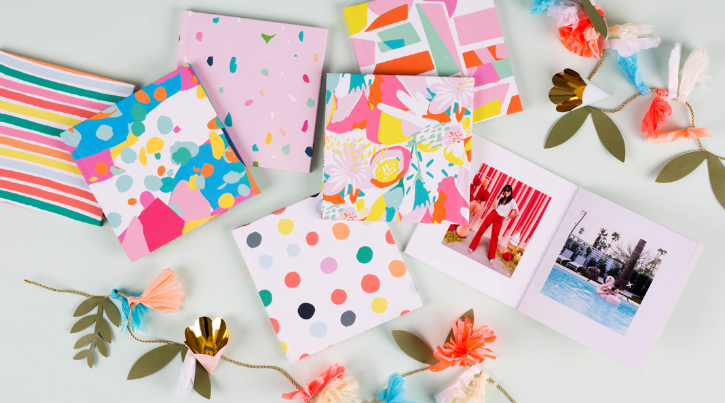 If the Oh Joy! style isn't for you, Chatbooks has recruited a bunch of other Instagram luminaries for their collaborations, including Seb Lester, Laura Hooper Calligraphy, House That Lars Built, Curly Girl Design, Lisa Congdon, Nicole LaRue, Stately Type, and Rachel Ryle.
These will seriously upgrade your #shelfies.
Grab the the limited edition Oh Joy! x Chatbooks collection through the Chatbooks app and website. Pricing starts at $14, and the collection is available until August 1st.