The Phone Sanitizer That Amazon Shoppers Call "Worth Every Penny" Is Finally Back in Stock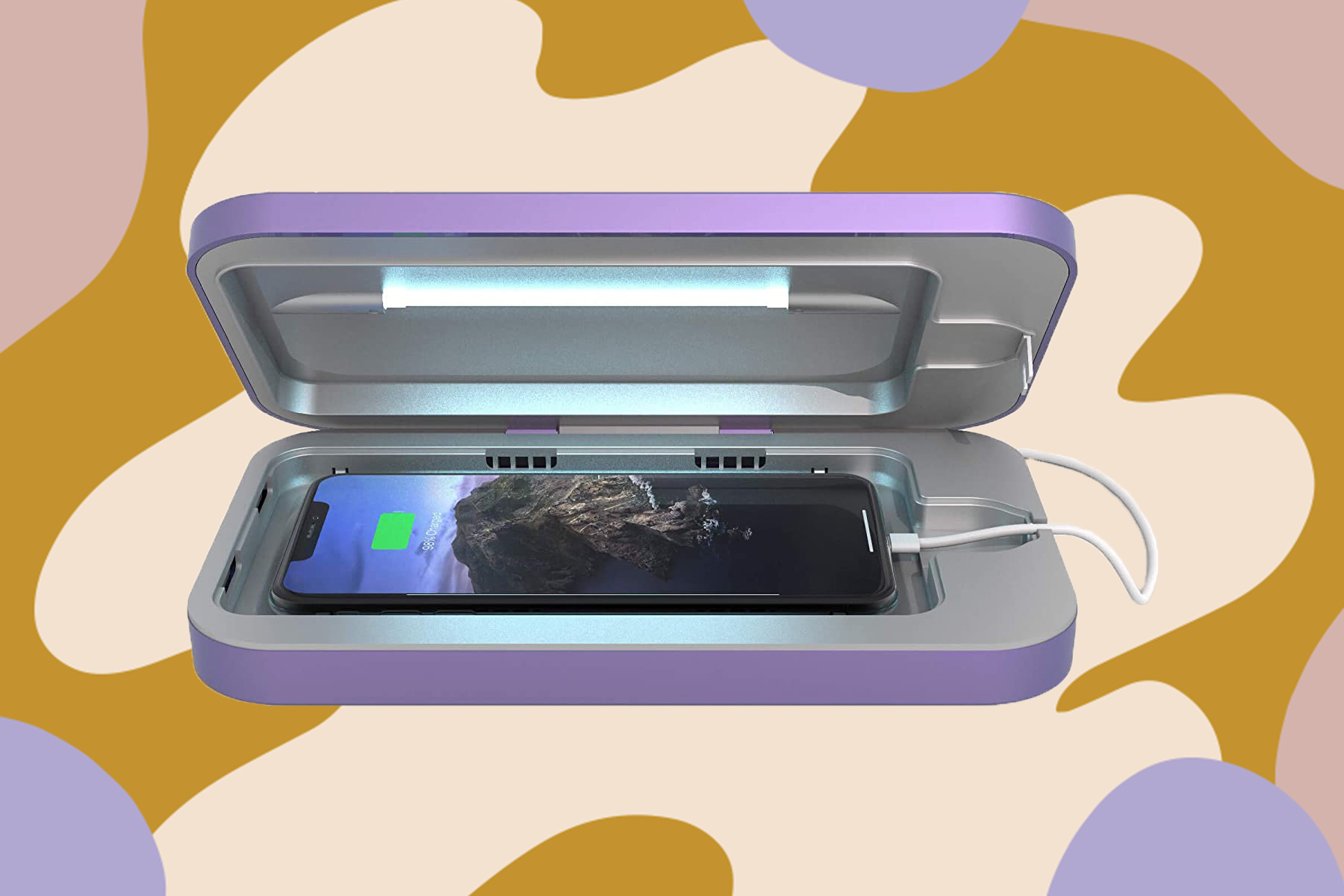 This article originally appeared on People.com.
While you could use a Lysol disinfecting wipe to clean your phone (if you can find one!), this "Shark Tank"-famous chemical-free alternative will eliminate icky germs covering your phone—and it's reusable.
After selling out earlier this year, PhoneSoap UV sanitizers are back in stock on Amazon. The product, which exploded in popularity after appearing on "Shark Tank" (Lori Greiner invested in the company), kills bacteria and germs that may be lingering on the surface of your phone or other small objects. 
Shop Amazon's PhoneSoap Sanitizers:
Each PhoneSoap disinfector features UV-C lights that are designed to get rid of E. coli, salmonella, staph, and other potentially harmful germs covering your device. The lights automatically turn on when you close the lid and will shut off after 10 minutes. You'll know the device has completed a cleaning cycle when the lightning bolt-shaped light on top goes dark. Plus, you can charge your phone while it sits in the PhoneSoap.
Shoppers also love it for sanitizing keys, wallets, cards, earbuds, jewelry, small accessories, and other items. And you can leave your phone case on to ensure that it gets cleaned too. Cleaning fiends claim they use it daily and say they appreciate its overall value. 
"Worth every penny," one reviewer wrote. [It's] easy to set up and use. Many different objects can fit [in] it. In the middle of a global pandemic, this is a must!"
"Being a healthcare worker, [I] put my phone, glasses, keys, and badge into this product to be sterilized," another wrote. "Absolutely love this product!"
The brand also makes similar UV-C light sanitizers in a battery-operated version, which is perfect for taking in your car or on trips. 
More PhoneSoap Sanitizers on Amazon: 
Given their ongoing popularity amid the pandemic, we have a feeling that shoppers will rush to scoop these up and they'll soon sell out again. If you want to add one to your cleaning arsenal (and save your Lysol wipes for other items), act fast to ensure you can get one now.