This Sonic Electric Toothbrush Has Totally Changed the Way I Brush My Teeth
Its built-in features encourage me to brush smarter *and* longer.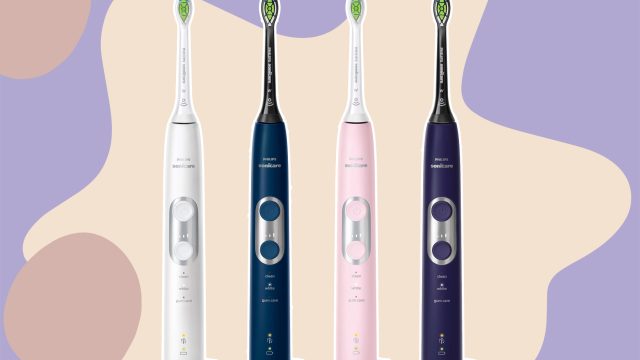 When it comes to my dental health, I consider myself both an overachiever and a total slacker. You see, while I get cleanings twice a year and am proud to say I've never had a cavity, my teeth aren't as white as I wish they were, and my flossing habits are shamefully bad (i.e. basically nonexistent). My fiancé, however, is more on top of all things teeth-related than I am, and when he started using a Philips Sonicare electric toothbrush and raved about the results, I became curious—and a little jealous.
Although I've used electric toothbrushes in the past, my fiancé swore that the one he had was miles above the rest, even claiming that its features made him feel like he was getting a professional cleaning every time he brushed his teeth. While that didn't sound immediately appealing to me (does anyone actually *like* going to the dentist?), I knew it was time to up my toothcare game, so I ordered a new brush of my own to test out.
And I'm very glad I did. The model I got, the Philips Sonicare ProtectiveClean 6100, is a sonic electric toothbrush that claims to whiten teeth in just one week, thanks to features including a built-in pressure sensor and three different modes and intensities. The brush also comes with an "EasyStart" option that gently increases the power over the first 14 uses in order to get you acclimated to brushing.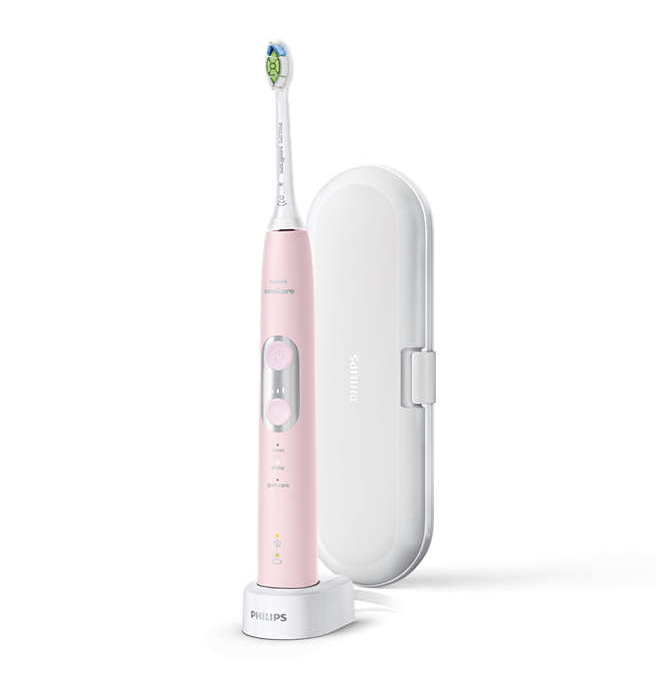 Philips Sonicare ProtectiveClean 6100
$109.05
Shop it
Amazon
All of these features have impressed me, but what I like most about the brush is the option to switch between modes. There's "Clean" (for standard cleaning), "White" (for removing stains), and "Gum Care" (for an extra minute of light brushing to massage the gums). Depending on what my priority is that day, I can go back and forth between modes while also switching between three different intensity levels. And while it's far less important, I'm also a fan of the brush's look; it comes in five colors (deep purple, navy blue, pink, black, and white) and is sleek enough that it doesn't take up too much room on my sink.
I've had my ProtectiveClean brush for only a few weeks, and I can't say that I've seen a notable difference in my teeth's coloration yet. But I have felt much more confident that my brushing is actually effective, and I've been encouraged to brush for longer than I previously did by the built-in timer that goes off when you've brushed for the recommended amount. I also feel certain that I won't do that gross-but-c'mon-we've-all-done-it thing of not replacing my toothbrush head for way too long, since the brush's technology tracks both how long you've used each head for and how hard you've been brushing in order to alert you when it's time for a change.
Hopefully the whitening I was promised will come in time, but even if it doesn't, my teeth and I are happy to say that this product is definitely a keeper.