I tried the $230 toothbrush my dentist recommended to see if it's a scam
Though I will panic over follow-up appointments and put off yearly checkups for a week or two (or four), I have never been one to shirk the dentist. That post-dentist feeling is my high. Running a minty tongue over freshly cleaned teeth could, in my opinion, be a wonder of the world. While the invasive X-rays, teeth scraping, and inevitable flossing lectures aren't my idea of a good time, I always felt they were worth it — until the Dentist Appointment From Hell, March 2018.
I will concede that it had been a few years since my last dentist appointment, but things were going well. I take care of my teeth, morning and night. I floss. I make my dental hygiene a priority. I've never had a cavity and didn't require braces growing up. My wisdom teeth removal was the only dental work I'd ever needed. So when life got chaotic (I moved across the country), my casual yearly dentist appointment fell to the wayside. I didn't think much of it until earlier this year, when I began craving that squeaky-clean mouth feeling one can only experience after a visit to their hygienist.
In March, I booked a dentist appointment with a local office. I was excited. I'd done my research, read the reviews, and felt confident about my choice…until an hour into my visit. It was at this point that I began to squirm. Amidst my cleaning and appraisal, I was told that I had five cavities, decalcification of my gums, the start of gingivitis, and that I should consider Invisalign. Amid these costly conclusions, the dental hygienist casually said,
"You should be using the Philips Sonicare toothbrush. I use it every day. It's amazing. And oh yeah, we have it up front for you to buy."
Uh huh.
In that moment, I knew a second opinion wasn't only necessary — but essential. The dentist's assessment didn't sit right with me, not only because it would end up costing me thousands of dollars, but because I was confident that I had put in the necessary time and effort when it came to taking care of my teeth.
This was the first time I'd felt enraged when leaving a dentist's office. I knew I was being taken advantage of, and to make matters worse, I later received a call revealing that a toothpaste "sample" I received would end up costing me $28. After I hung up I went back to Yelp, searching for where I went wrong, and it was several pages back that I read reviews mirroring my experience. People also said that the dentist offered free movie tickets to those who left positive reviews. ?
While I searched for a new dentist, I couldn't stop thinking about the toothbrush, a $230 investment my dentist wanted me to make. I kept asking myself: Was it all a scam?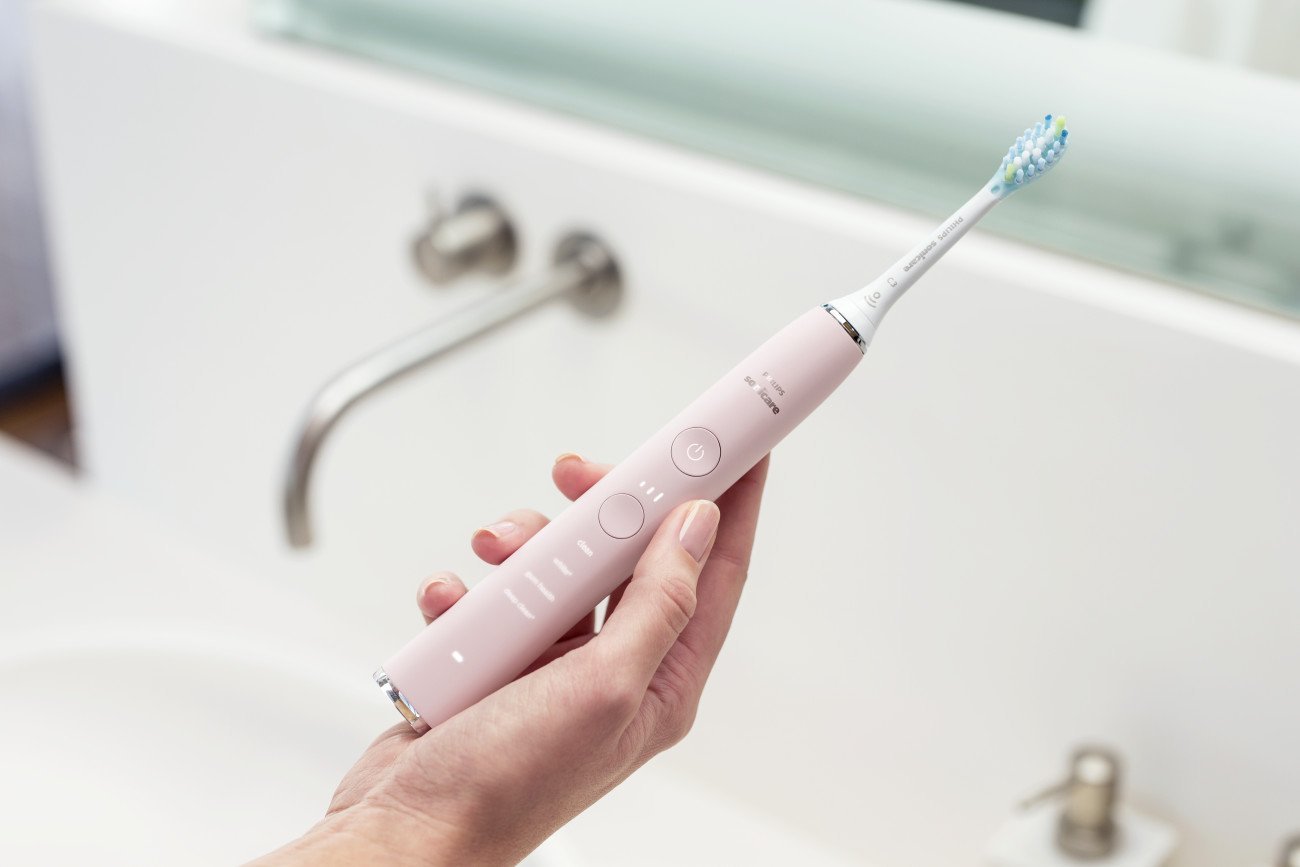 I've never been one to believe those "nine out of 10 dentists recommend" tag lines. (Who are these dentists? And more importantly, why does that ~one~ dentist not recommend the product?!) That's why I instead looked to Amazon for reviews. As of right now, the product has 933 customer reviews and exactly four stars. The first review I came across: "You'll be thoroughly impressed, even if you are upgrading from another electric toothbrush." As for the 12% of reviews that were one star, the main complaints involved charging issues, the accompanying app's design, and yes, the price.
My previous toothbrush was the Oral-B Pulsar Medium Bristle Toothbrush, which can be purchased for less than $10 at your local CVS. In other words, when Phillips sent me the DiamondClean Smart brush ($229.99) for this review, I was certainly upgrading. 
I wanted to see if the approximately $220 price difference made, well, a difference — especially since this would be my first time using an app to brush my teeth.
Honestly, I stopped using the app after a week. While it is interesting to see what areas of your mouth need extra TLC — the brush's sensors track your brushing and help you meet your oral-hygiene goals — I did not enjoy incorporating this technology into my routine. It felt excessive to me, especially since the toothbrush was helping me get a better clean on its own.
However, over the past two months, I enjoyed the brush overall, though I definitely haven't been using it to its fullest potential. The brush has four modes (Clean, White+, Deep Clean+, and Gum Health) and three different intensities (high, low, and medium). I've been using the Clean setting on medium since the beginning, because it gets the job done and doesn't put too much pressure on my teeth and gums. The device also has a sensor that alerts you if you are the one who is applying too much pressure, which is a feature I do appreciate.
My favorite part of the brush, hands down, is one you do not need to pay $230 for. I like how the brush works on a timer. After 20 seconds, the brush vibrates to let me know that it is time to move on to the next section of my mouth. The total brushing time is two minutes, which is two minutes I use to be mindful of my oral health. I truly do relish having something that keeps me on track and helps me slow down when I'm rushing to get ready in the morning.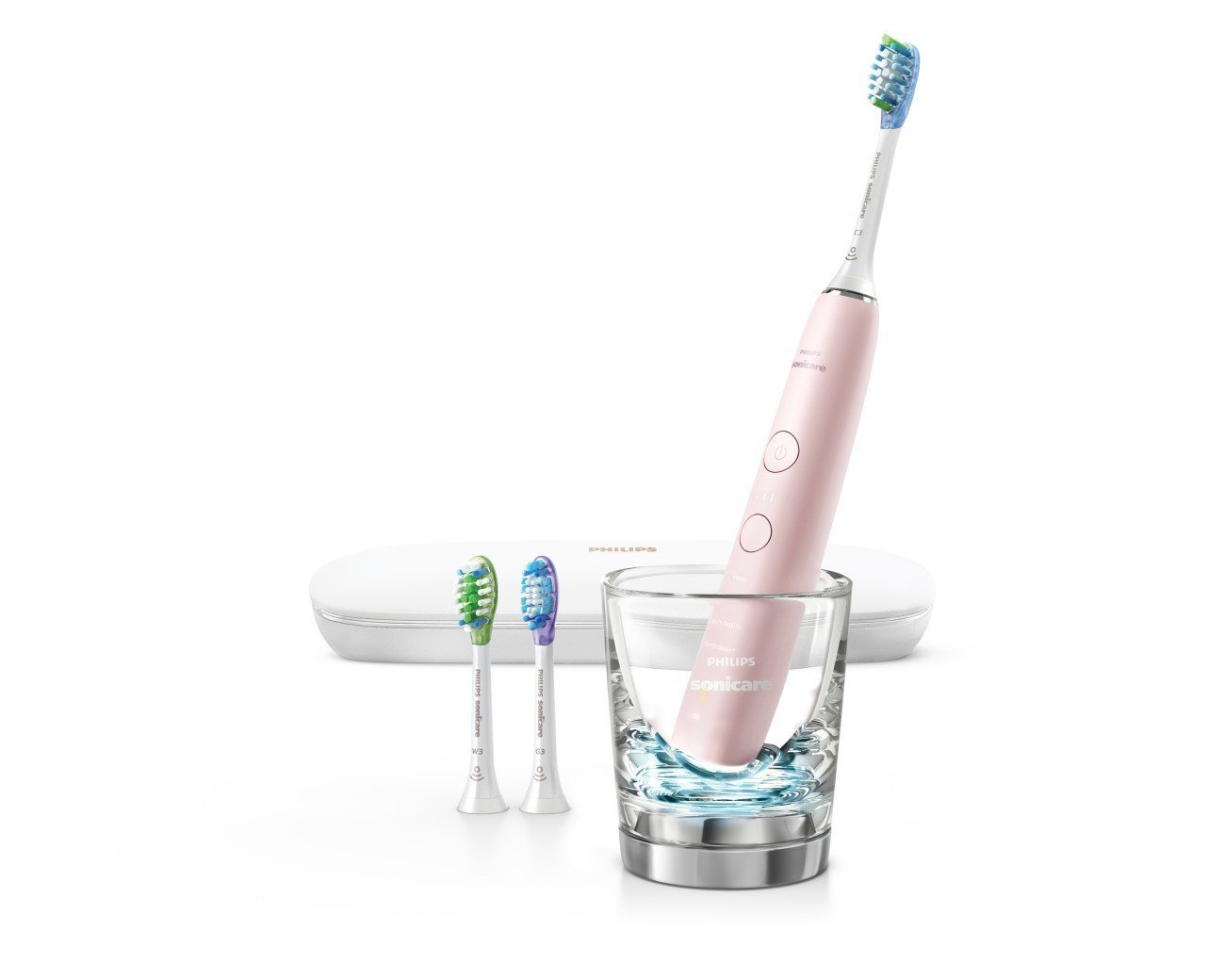 Would I recommend the DiamondClean Smart brush?
I would recommend this toothbrush for two types of people: 1) Someone who has $230 to spend and wants to invest it in a quality product. Because yes, it is good at what it does. 2) Someone who has oral hygiene issues and needs help keeping their health on track (aka someone who would actually use the app to their benefit).
Would I myself buy this toothbrush? No. Simply because I cannot afford it. But if this product has taught me one thing, it's that my old toothbrush was not up to par. All along, I should have been using something with more brushing power. When I did go to another dentist for a second opinion, he found one (not five) cavities and no other issues, so I can't help but wonder if a different brush would have helped me stave off that specific problem.
Otherwise, I think any electric toothbrush that works for you (and your wallet) would do.