Pharrell Williams is taking legal action against Donald Trump—here's why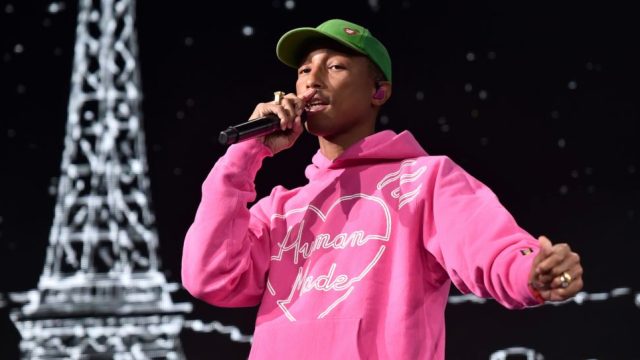 On October 27th, the country grieved the lives of the 11 innocent people killed in a mass shooting at a synagogue in Pittsburgh. That same day, President Donald Trump attended a campaign rally where he played the Pharrell Williams hit "Happy"—and now, Williams is taking legal action against the president (and calling out his extreme insensitivity).
According to The Hollywood Reporter, on October 29th, Williams responded to the tone-deaf song choice with a cease-and-desist letter from his attorneys.
"On the day of the mass murder of 11 human beings at the hands of a deranged 'nationalist,' you played his song 'Happy' to a crowd at a political event in Indiana," one of Williams' attorneys, Howard King, wrote in the letter. "There was nothing 'happy' about the tragedy inflicted upon our country on Saturday and no permission was granted for your use of this song for this purpose."
King continued by writing that the artist "has not, and will not" allow the president to "publicly perform or otherwise broadcast or disseminate any of his music."
Williams isn't the only musician to forbid Trump from using his music. In August, Variety reported that Steven Tyler sent the president a cease-and-desist letter for using the 1993 Aerosmith hit "Livin' on the Edge." Tyler sent a similar order to Trump in 2015 for using "Dream On" on the campaign trail. And in 2016, HuffPost reported that Queen was unhappy with the Republican National Convention's use of "We Are The Champions."
It feels good to see artists standing up against Donald Trump—regardless of whether or not the POTUS actually learns a lesson.