A "Romeo and Juliet"-inspired musical based on Pharrell Williams' life is happening, and we're crazy intrigued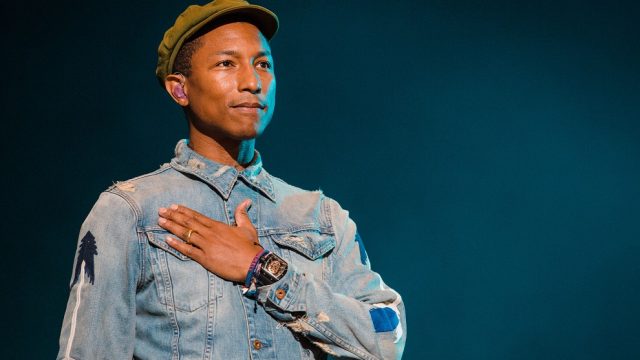 Get "Happy," guys, because we have amazing news: there's a new movie musical inspired by Pharrell Williams's life that's about to hit the silver screen.
Titled Atlantis, the project will be based on Williams' childhood in Virginia Beach, Virginia, and the story will resemble that of Romeo and Juliet. We haven't been this excited about a R+J musical since West Side Story.
Fox — the same studio that released Hidden Figures, which Williams produced — clinched Atlantis last week. The film will leverage the directing talent of Michael Mayer, who's known for a few little Broadway shows you might've heard of like Spring Awakening and American Idiot. Toy Story 4 writer Martin Hynes will pen the script.
We're not sure how to respond aside from screaming with glee, so we're just going to sit here and do that.
When we think about it, Virginia Beach could totally be subbed in for Verona Beach, a.k.a. the setting of the 1996 Romeo + Juliet adaptation. Hmmm…
Aside from the sure-to-be-amazing music, we're super intrigued that there is some part of Williams' childhood that is reminiscent of Romeo and Juliet. Will it lead to the moment when he met his wife Helen Lasichanh (whom he just welcomed triplets with, by the way)?
Regardless of the angle and history here, we're super stoked for this new venture from Williams. He has, after all, won 10 Grammys and been nominated for an Academy Award twice. So really, our only big sentiment here is, "About time."