Pharrell Williams and Helen Lasichanh just became parents again — with a major "This Is Us" twist
We finally have some "happy" news to report.
Pharrell Williams and Helen Lasichanh welcomed triplets in January, meaning he should probably call Milo Ventimiglia straight away for advice on how to handle three babies at once while also looking super, super fly, because no one has nailed this better than the star of This Is Us.
Williams, 43, and Lasichanh, 36, also share an 8-year-old son, Rocket Williams. They've been married since 2013, and revealed Lasichanh's second (and third, and fourth) pregnancy to the world back in September 2016, when Lasichanh debuted her bump at a Chanel-hosted dinner to celebrate their new fragrance N°5 L'EAU.
But until today, nobody outside the couple's immediate orbit seemed to know they were in for triplets. Big three!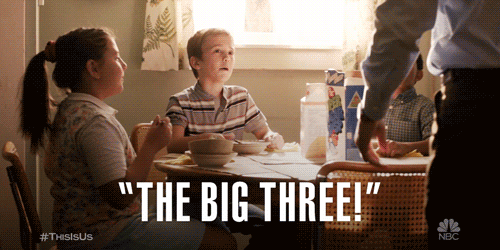 According to Vanity Fair, Williams' rep confirmed that all three babies arrived safe and sound earlier this month, but no names or genders were given to the press. The rep also confirmed that Lasichanh was feeling "healthy and happy," which is wonderful to hear given that delivering three babies in one go seems like, you know, a bit of a challenge.
Williams is currently nominated for an Academy Award for producing Hidden Figures, and showed up to the PGA Awards this past weekend as a nominee as well, with the film ultimately losing to La La Land.
Only time will tell if Lasichanh will be well enough to be by his side come February 26, but either way — we hope Rocket is ready to collect some serious babysitting coins in years to come, because with dad making an impact in so many genres and mom making her mark in fashion and perfume, they're going to need more than a little help managing their sure-to-be-adorable army of babies.