Peter Dinklage admits he has a huge crush on Gwen Stefani in his new "SNL" promo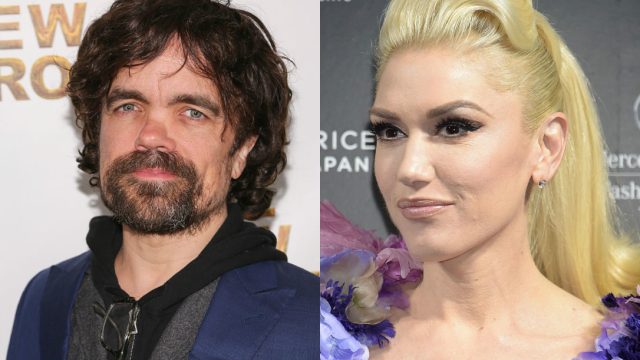 Peter Dinklage is no stranger to Saturday Night Live, having stopped by the show before (to hang out with Drunk Uncle, and it was great, and watch it right now). So it's very exciting that for the first time ever, Dinklage is hosting SNL this week with musical guest Gwen Stefani. We love everything going on right here.
Dinklage's SNL promos have now hit the Internet, and they're great. The two-minute video is hilarious, and full of jokes, as it should be. Dinklage also takes a moment to admit that he's got a little bit of a crush on Stefani, and like, how could you not? Dinklage confesses that she's been "fine since the '90s" and then launches into a quick little duet with Cicely Strong of "Don't Speak." Can we get a full version of that Saturday night at 11:30 p.m.?
Actually, if we're allowed to make requests, can we also get a Game of Thrones parody (a Game of Thrones parody is inevitable at this point) and can Stefani play Daenerys? Now that you're picturing it in your mind, that's what you really want out of life, too. Also maybe a quick cameo appearance from the other Lannister children? And Jon Snow, alive or dead, doesn't matter (for SNL it doesn't matter. IRL, it matters A LOT).