Pete Davidson confirmed his breakup with Cazzie David in a very low-key way, and honestly, we're bummed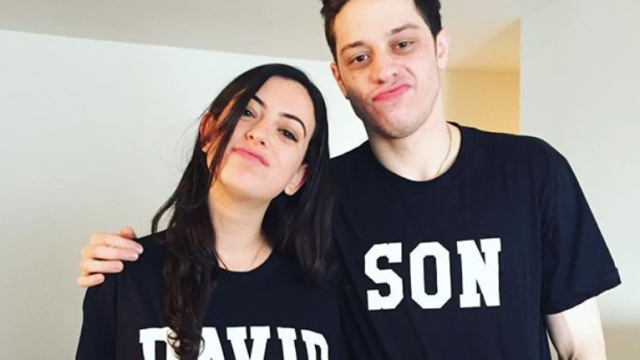 Sometimes a celebrity couple comes along and you think, "I have no skin in this game, but these two seem perfect together." That's how we felt about Saturday Night Live star Pete Davidson and Larry David's daughter, actress and writer Cazzie David. Sadly, the two have split and Davidson quietly let the news slip in a recent interview.
"We're not together anymore, Davidson shared on Complex's Open Late with Peter Rosenberg (via People.com). "Very talented girl, she'll be great and she'll be fine. Yeah, I think she'll be okay.
The couple were first linked back in May 2016 when Davidson told People.com, "I just love her very, very much." Since then, Davidson and David have been through a lot together; in April 2017, Davidson lavished his then-girlfriend with praise for sticking by his side after he announced he was working on his sobriety.
"I'm very lucky. She's very, very supportive," he told Entertainment Tonight, and added, "She's the most beautiful girl in the world, look how lucky I am. She's so smart, look how smart she is."
For her part, David once joked that her famous father liked that she was dating the SNL star because her dad only likes other comedians.
"He really loves that I'm dating a comedian," David shared with ET. "He loves it because he feels like the only people he can talk to are people who also make jokes. It worked out very well."
It appears as if Davidson has deleted any photos from his Instagram with his ex, though David's last photo with the comedian was from a week ago, and she captioned it "bffs."
https://www.instagram.com/p/BiVHFTNgoZy
https://www.instagram.com/p/BFmUWWUq4ph
Aww. Sounds like they had a good thing going for a while. We're sending all the love to these two.