Fans think this is Pete Davidson and Ariana Grande's wedding date, and it's super soon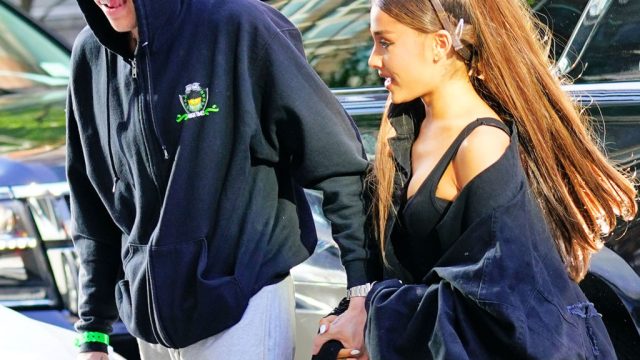 We're all excited about the impending nuptials between Pete Davidson and Ariana Grande, and of course, no one is more stoked about it than their fans. A dedicated group has been trying to figure out just when the big day will be, and these sleuths think they've nailed it. And honestly if you look through the evidence, it seems like they're definitely onto something.
Fans think the nuptials are going down on August 4th, 2018, or 8/4/2018, which is an important date in the couple's (short) relationship timeline.
Not only is 8418 the badge number of Davidson's late father, a firefighter who died during the attacks on September 11th, but both Davidson and Grande sport an "8418" tattoo in honor of Davidson's dad, and Grande has been spotted sporting a pendant that once belonged to Davidson's late father.
When you put it that way, the theory makes a lot of sense. And since we know how much his dad meant to Davidson, it certainly wouldn't surprise us that the couple would want to pay tribute to him in such a big way.
Fans have been living for this union since there were first whispers of the pair coupling up. Whether it was faithfully watching their love unfold over social media or digging deep to see Grande's engagement ring, the pair's fans have been with them every step of the way.
false
Although no wedding date has been officially confirmed, you can bet that we'll be creeping Davidson and Grande's social media on 8/4/18 in hopes of catching a glimpse of these crazy kids walking down the aisle. Because these two will definitely be showcasing their love.
As Grande tweeted out last month, "life's too short to be cryptic n sh*t about something as beautiful as this love I'm in."