Pete Davidson got one of Ariana Grande's tattoos inked on his neck, and this one's pretty romantic
Add this to the long list of ways Pete Davidson and Ariana Grande have committed to each other. Recently, the Saturday Night Live star got one of Grande's tattoos recreated on his own body, and this time it's especially romantic.
Davidson was spotted out and about in N.Y.C. this week, and paparazzi happened to capture photos of him with a bit of new ink on the back of his neck. Do these two go any longer than a week without getting a new tattoo commemorating their love for each other? Probably not, but it's part of what makes their relationship so fun to watch.
The new tattoo reads "mille tendresse," which means "a thousand tendernesses" in French. Aw!
Grande has the same tattoo in the same spot, and as Cosmopolitan pointed out, the phrase is a reference to a line Audrey Hepburn said in Breakfast at Tiffany's: "Bless you, darling Fred. Please forgive the other night. You were an angel about the whole thing. Mille tendresse."
Behold: Davidson's new ink.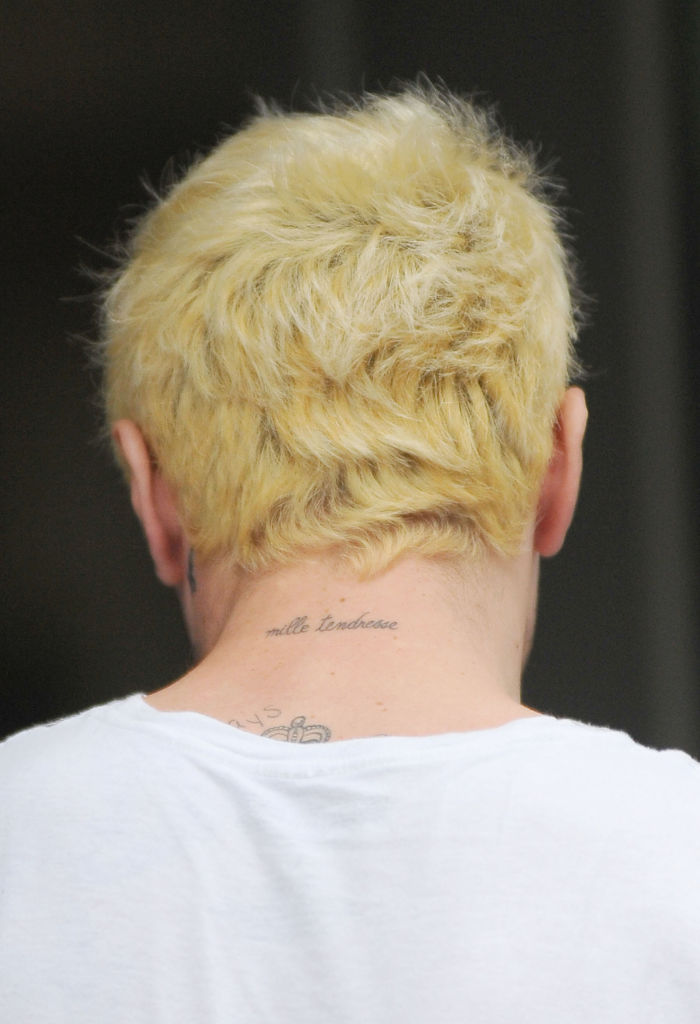 This is hardly the first tattoo Davidson has gotten in celebration of his fiancée. Not only do they have tiny matching clouds on their fingers, but Davidson has Grande's initials tattooed on his finger as well, plus Grande's famous bunny mask on his neck and her last name on his ribs. The list is always growing, but you can see most of Grande and Davidson's romantic ink here.
https://www.instagram.com/p/Bn98xBxgGDB
It's a good thing they've decided to spend the rest of their lives together, because tattoos are forever. So what's next, you two?