Pete Davidson will reportedly cut an upcoming SNL skit about Ariana Grande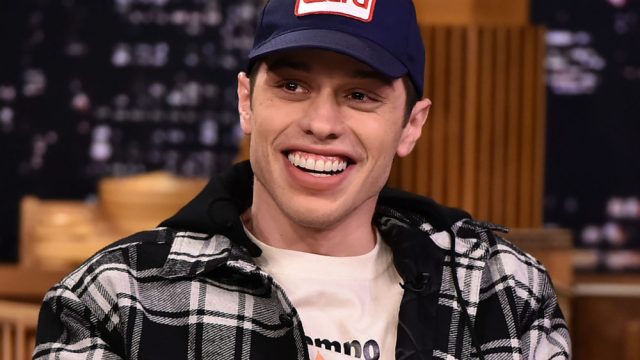 Another day, another revelation about Pete Davidson and Ariana Grande's relationship. In case you missed it: NBC dropped a teaser for an upcoming Saturday Night Live episode yesterday, November 1st, in which Davidson made a quip about his recent split from Grande. In the promo, Davidson stands alongside host Jonah Hill and jokingly proposes to musical guest Maggie Rogers.
Watch the SNL teaser below.
Davidson says, "Hey, Maggie. I'm Pete. You wanna get married?" Maggie declines with a "no." Many have speculated that the joke was a nod to Grande.
Well, shortly after, Grande took to Twitter in what appeared to be a response. She tweeted, "for somebody who claims to hate relevancy u sure love clinging to it huh"—causing collective screams across the internet.

All caught up now? At the heels of this exchange, TMZ reports that Davidson will be cutting an upcoming SNL skit about his ex-fiancé. Davidson and Grande reportedly had a mutual agreement to remain silent on their highly publicized split, "but she was already feeling betrayed because Pete joked about it during a standup routine last week at a charity event." TMZ adds that Davidson discussed the skit with Lorne Michaels, who agreed to cut it.
The Sweetener singer and SNL actor began dating in May 2018, and, after a surprise engagement in June, split in October. Here's to hoping Piggy Smallz isn't too affected by this drama.
Saturday Night Live with host Jonah Hill and musical guest Maggie Rogers will air on Saturday, November 3rd on NBC.