"Mad Men's" Pete Campbell is the new Colonel Sanders, which is a sentence we honestly never thought we'd be writing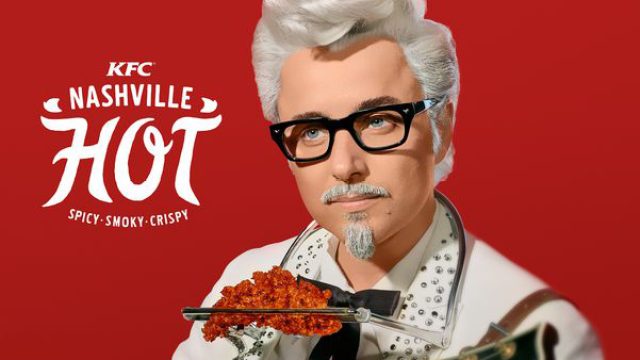 There have been many a brilliant comedian featured as Colonel Sanders in KFC's most recent ad campaigns (Jim Gaffigan springs to mind as one of the best!), but Vulture let us know that the newly minted face might come as a surprise. Not only is this actor considerably younger than his predecessors, but he's just not the guy you'd immediately think of as being an advocate for KFC… because he's so darn pretty.
That's right, we're talking about Vincent Kartheiser (aka Pete Campbell from Mad Men), your new Colonel Sanders!
And here's what he had to say in a statement:
"Like KFC's Nashville Hot Chicken, I'm a bit of a rebel decked out in authentic Nashville flavor — a perfect combination of classic and cool."
Apparently team KFC was looking for a young actor for their new campaign, and it was Kartheiser's "vintage good looks and piercing blue eyes" that helped him seal the deal. Okay, at least now we can understand how this hottie landed such a left field job! It's not that random after all.
We're glad that Kartheiser is taking part in such a fun campaign, and excited that he'll join the KFC legacy of distinguished people acting as frontmen. Also, we hope he enjoys wearing a wig, because…yeah. That's kinda the whole gig.