This mattress has a built-in bed for pets because fur baby love is real
All pet owners know that nothing compares to the magic of having your fur baby by your side. No matter how much we love cuddling up to our pets, however, sharing a bed with them can be an absolute nightmare — and Brazil-based company Colchão Inteligente Postural has the perfect solution: A mattress with a built-in pet bed at the base.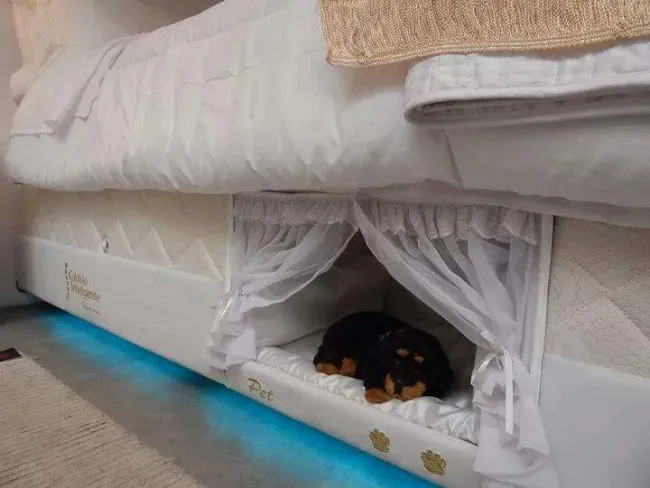 Originally only available in Brazil and Argentina, for the first time ever, the company is selling the mattress stateside — and we've never been more excited for bedtime. (Which says a lot, because we're always excited when it comes to sleep.)
In case it isn't obvious, the mattress is an awesome option for anyone who values their bedtime real estate but still wants to keep their fur baby close. The little nook is super cozy and nuzzled right into the side of the mattress, with a removable sleeping pad that's machine washable. It's as adorable as it is functional, and a must-have for obsessive pet parents.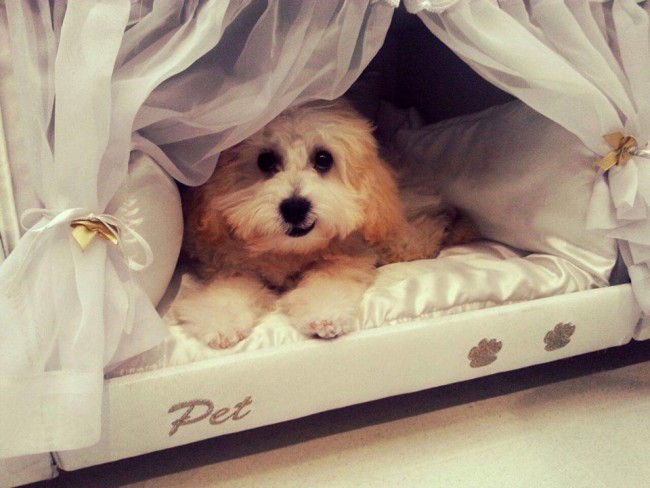 Anyone who's ever bumped into a metal crate while stumbling around in the dark knows that it's a pain unlike any other. This mattress lets your pet sleep by your side without the added bulk of a crate, making it especially practical for tiny apartments. Plus, for anyone who's ever been afraid of a monster hiding under the bed, you can officially take comfort knowing that it's just good 'ol Fido.
While the pet bed is probably best suited for your smaller furry companions, Colchão Inteligente is happy to cater to larger pets, too. The standard cut out is about 20 x 24 inches deep and 10 inches high, but can be adjusted to custom-fit your pet.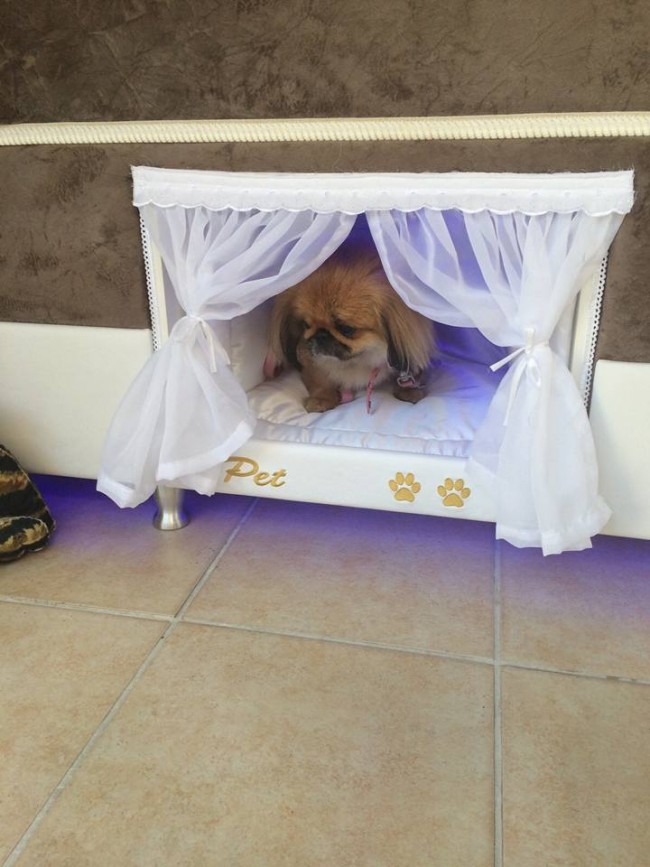 All pets seem to have an innate talent for picking the most inconvenient spot imaginable to plop down on the bed. It's not uncommon to wake up in the middle of the night with a paw in your eye, or to start your morning with a nose full of puppy breath. Thanks to Colchão Inteligente, both pet owner and pet can finally get a good night's rest — and we're officially adding this mattress to our wish list.
(Images via Colchão Inteligente.)
Behold: This couple created the ultimate pet-snuggling bed
This polite pit bull makes his bed every day, because manners