Native is now selling totally customizable deodorant with your name printed on it
Body care brand Native, beloved for their aluminum-free deodorant and sulfate-free bar soaps and body washes, just got a cute little upgrade. Everyone's favorite minimally designed, Instagrammable deodorant is now offering personalized packaging. Yes, you can finally own a deodorant with your name printed on the front. (This will come in especially handy if you live with roommates who use the same brand.)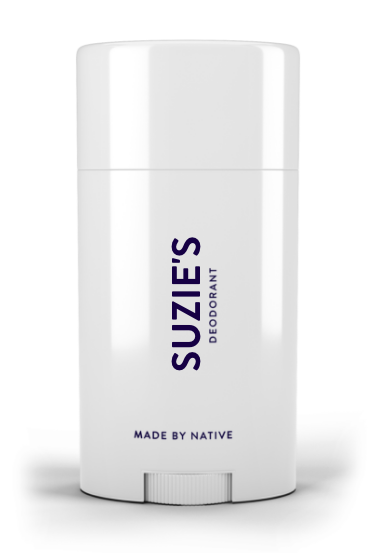 But that's not all—even the Native deodorant scent will be customized to your needs. The customization process is simple: you take a short quiz on the Native site—stuff like your drink of choice and what type of film your life would be—and you'll get to see what the package will look like with your name printed down the front.
The best part is that the product will be shipped straight to your door within two to three weeks.
Native deodorant scents currently include combos like Coconut & Vanilla, Cucumber & Mint, and Lavender & Rose. We'd be okay with any of those options, so sign us up.