The perm, aka your mom's hairstyle from the '80s, is making a comeback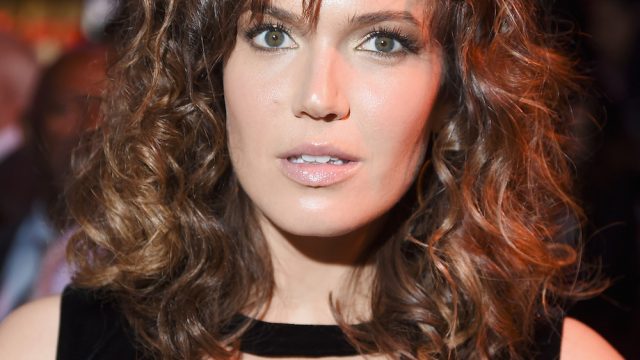 We all know that trends come and go in cycles, but we hold out hope that the worst ones will be kept at bay — low-rise jeans, white gloves, and leg warmers. While those trends were/are charming, they don't necessarily need to be re-introduced in our modern culture. But there's one style that's been sneaking its way back into the mainstream over the past couple of years: the perm.
Picture this: It's the late '80s/early '90s and your mom's been at the hair salon all day. Your dad walks in and warns you that no matter what, you have to tell your mom you like her hair when you see it. Minutes later, your mom walks in and you take one look at her and burst into tears. Welcome to your first experience with the infamous perm.
Luckily, these days technology has improved vastly, and the chemicals that were used back in the day are no longer what stylists use. The New Wave perm is a more relaxed, natural looking curl that lasts three to five months and, yes, you look like you woke up that way.
Celebrities like Sarah Jessica Parker, Taylor Swift, and Chrissy Teigen paved the way to making curls covetable again, and we're seriously digging it. And now, women like Mandy Moore and Lily Collins are rocking perm hairstyles, too.
Are you inspired to take the leap and get a modern-day perm?
We are seriously tantalized by these gorgeous, wavy looks. What's cool about the new perm is that you can pick what level of curl you want. You can go full Carrie Bradshaw or baby-step into it with soft beach waves.
Hair salons like Arrojo in NYC and Striiike in Los Angeles both have a variety of different treatments depending on what style you pick. It definitely has us feeling inclined to try them out.
How great would it be to wake up all summer with perfectly wavy hair and not having to lift a finger? Count us in. Are you intrigued? We have to admit that our interest is officially piqued.