This period-proof bathing suit is a game changer
Summer is basically upon us, and that means one thing: swimsuit season. We know shopping for a swimsuit can be a total pain. It's hard enough to find a suit that's comfortable, cute, and fits right, but how many of us really take our periods into account when buying a bikini? Most of us won't even get into the water during that time of month because we're way too scared of leakage (and you know, possibly attracting sharks, hahaha).
Luckily, one brand has actually solved this dilemma for us. Pantyprop, a company that specializes in period panties, just released swimwear versions of their panties. With their panties, you basically place a pad in the crotch area, which sort of looks like a hammock for the pad. It keeps it securely in place while you go about your day. The swimsuit version works exactly the same way.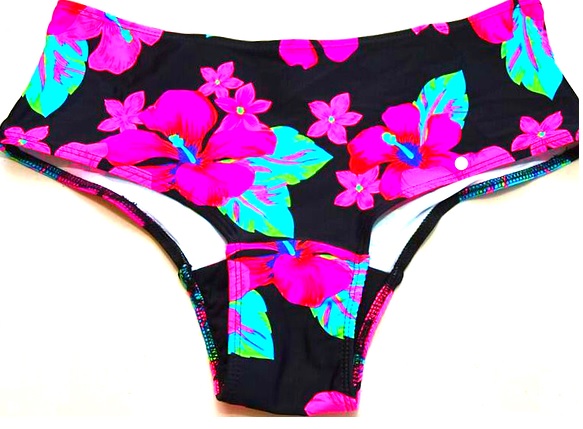 If you're freaking out about wearing a pad into the water, be aware that pads are actually supposed to absorb liquid. Going into the water with one isn't an issue. What the Pantyprop swimsuit bottom does is give you peace of mind by preventing your pad from slipping out of your bottoms while you're mid-cannonball. As the brand says on their site, they help you "flow through water failure-free." The best part is that they look like totally normal swim bottoms, so no one but you will know you're wearing a pad.
They're currently available in two colors: solid black and floral print with a black base. You can easily mix and match with any bikini or tankini top you already own, or buy one to match. The black pair is $34.95 while the floral pair is $36.95, both of which can be purchased at Pantyprop.com. At the moment, they're only available in one size, but Seventeen reports that the brand assures they feel snug on sizes 2 -12 (waist sizes 25-30), since they're made with a 4-way stretch fabric. Let's hope they're soon available in more colors and in more sizes!