This perfectly festive chocolate fudge is actually the cutest dessert we've ever seen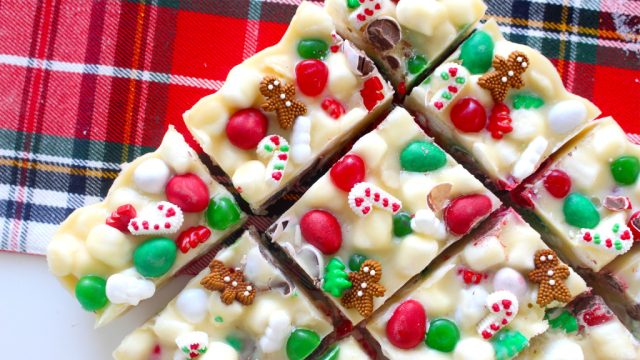 We love lots about the holidays, but one of our fave things is the seriously yummy holiday desserts. So what do you think of white chocolate fudge stuffed with peppermint and Christmas candies? If you're thinking a strong, passionate yes, than we're on the same page, because when we came across this festive chocolate fudge by @pankobunny, we were like, nom nom nom.
The combo of candy with peppermint and white chocolate takes this a step above the usual holiday chocolate fudge recipes (though we obviously dig those too!). We for real can't wait to give this yummy stuff a shot.
Just imagine showing up to the holiday party this year with this gorgeous seasonal chocolate fudge. Like, YUM.
This is definitely the sort of thing you make knowing that people are going to flock to you and *beg* for the recipe. It's just so stunning, and surely delicious.
Luckily, our new favorite creator of adorable food was all too prepared to share the recipe step by step.
https://www.youtube.com/watch?v=vanr0tAL_4o?feature=oembed
Plus, it makes an amazing gift. Just bake it, pack it into adorable little bags, and prepare to wow your family and friends with its yumminess!
BRB, we've gotta give this a shot. All the cravings, right now!