We've finally learned the perfect way to close a bag of chips
You guys, we just learned a very important secret from PureWow, a lifelong skill we should all adopt: How to close a bag of chips once and for all. 'Cause we CAN'T eat the whole bag at once. (At least, we shouldn't. Not again. And not being able to close the bag afterwards is not a good justification!) After all, who really has a plethora of chip clips laying around? (Answer: No one.)
But now we have the answer. May we introduce you to… the folding-the-bag-up trick! No clip needed, chip clip or otherwise. (Sorry, chip clip inventors!)
It's almost like making something out of origami, or those paper "fortune tellers" we used to make in elementary school, telling us whom we'd marry. (Hasn't come true yet, btw.) And, this chip-closing method is for a very good cause: Our salty food, chip-deliciousness cravings.
This video shows you how to do it right, step by step.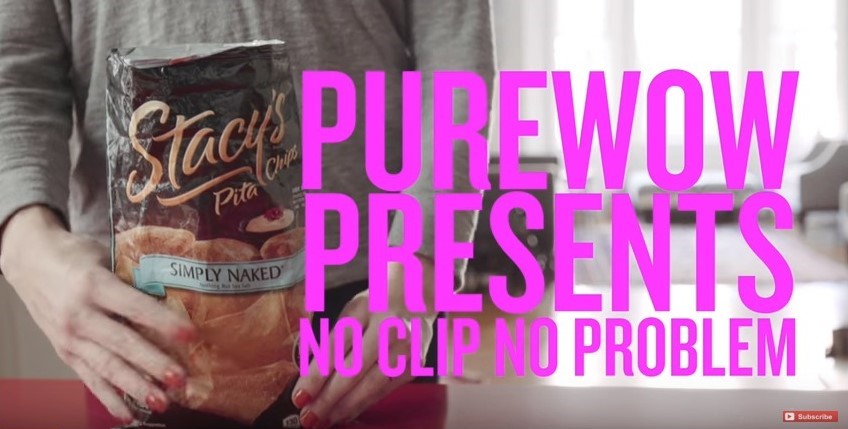 Step #1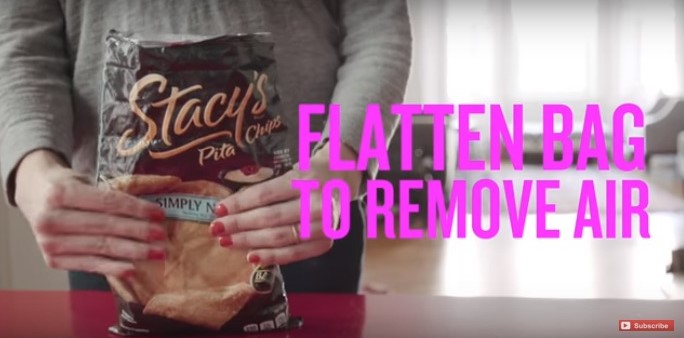 Step #2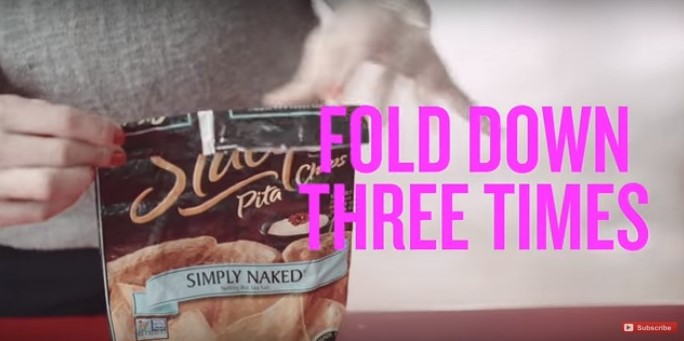 Step #3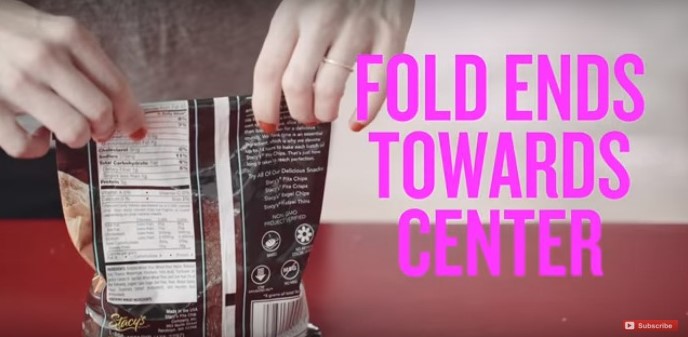 Step #4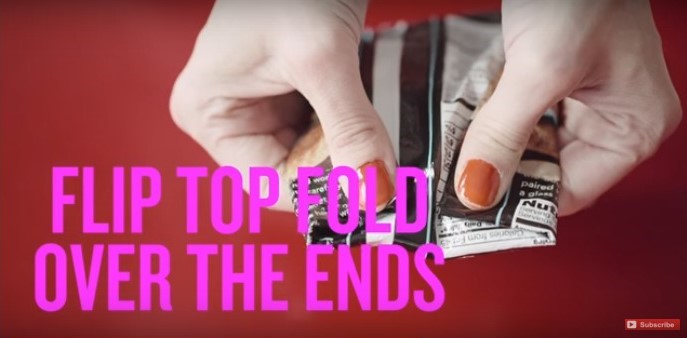 Here are a few close-up shots of the folding…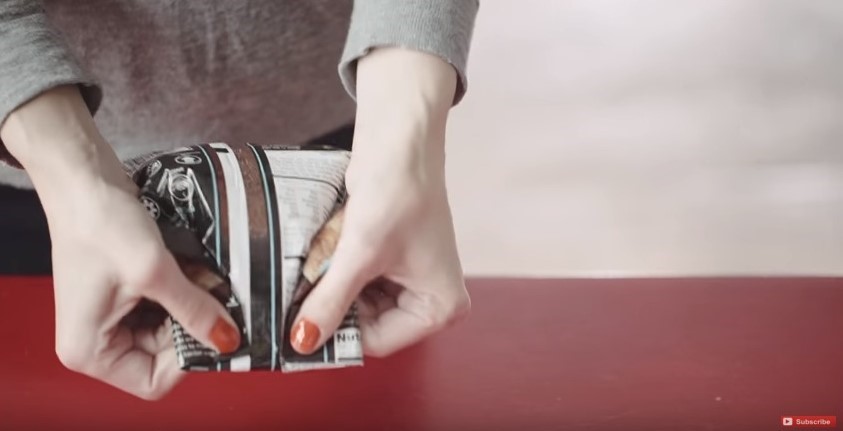 And another…
To test it out, just put the bag upside-down…!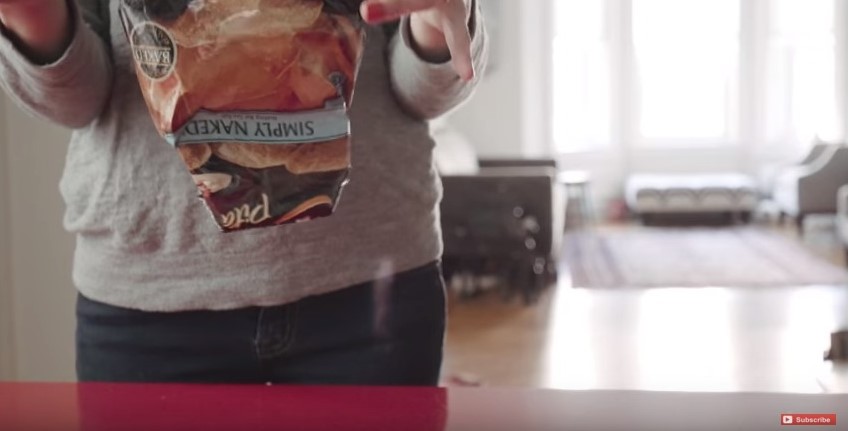 Simple, right? And if you'd rather watch the video, here you go. (You're welcome.)