This $12 beauty product is the key to a perfect ombré lip
Confession: Sometimes beauty trends on Instagram make me sad. Not because they are negative or make my eyes hurt, but because they seem IMPOSSIBLE to achieve IRL. Recently, I've been particularly obsessed with the ombré lip look: Beauty gurus transform their mouths into almost tie-dyed works of art using a bunch of different lipstick colors. Ugh! It's freaking gorgeous.
Look at that ombré.
I'm serious. LOOK. AT. IT.
Ombré lips = unicorn makeup
As someone who was regularly on the verge of failing art class in high school, I didn't have the foggiest idea about where to start if I wanted to make my own lips a beautiful ombré masterpiece. Cue NYX's Ombré Lip Duo, a double-sided lipstick that has a dark matte color on one end and a blendable lighter color on the other.
Feast your eyes. Prepare to ombré.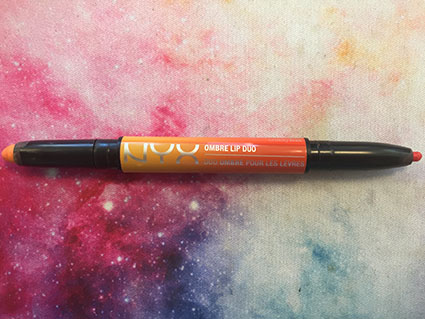 Obviously, I had to try it.
But then, an ombré miracle occurred.
Voila! A sunset ombré.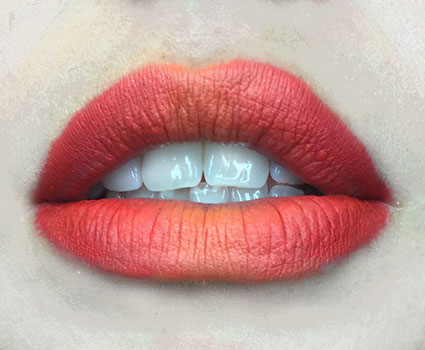 Instagram beauty guru status, unlocked.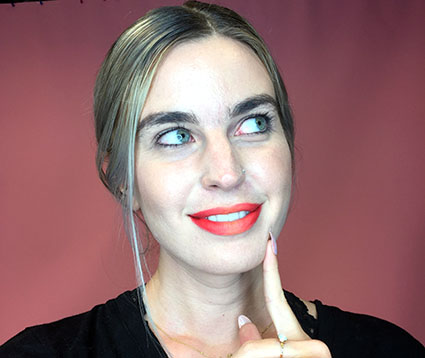 Once I finished my ~lewk~ I felt like a freaking hashtag! I spent a lot of time blending the two colors, which resulted in a subtler ombré that would definitely add a fun pop to every day makeup looks. If you wanted a more dramatic ombré, you could definitely blend less so that the dark colors remain darker and the light colors stand out more.
What can I say? I'm ombré-sessed!