We have the itinerary for the perfect "Gilmore Girls" road trip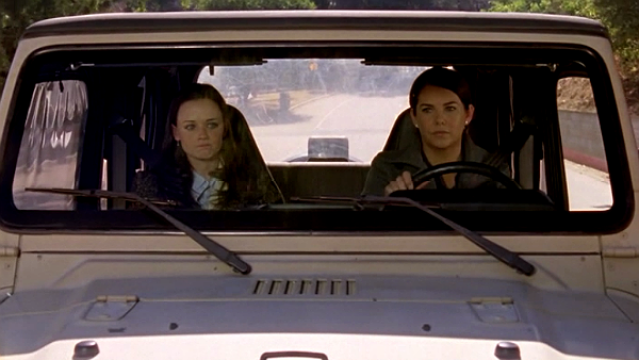 We're officially less than 25 days away from the Gilmore Girls revival on Netflix (OMG! GET THE POP TARTS!) so we think now is the perfect time to take a little spontaneous Gilmore Girls-inspired road trip, don't you?
While Stars Hollow, Connecticut isn't actually on the map — it's inspired by the small Connecticut town of Washington Depot — the show's creator, Amy Sherman-Palladino, drew plenty of inspiration from real-life communities, inns, and landmarks when she imagined the show.
So, in the spirit of the new Gilmore Girls, we present to you a guide (thanks to some help from Priceline.com) to experiencing Rory and Lorelai's reality — complete with tons of caffeine and junk food — on a tour through some of Connecticut's most picturesque small towns: Guildford; Litchfield; Washington Depot; New Milford; and Kent.
Don't forget to snap (and send!) photos!
First stop: Guilford
Stock up on chocolate on the first stop of your Gilmore Girls road trip. Guilford boasts a shop called The Village Chocolatier that looks so much like Taylor's Old Fashioned Soda Shoppe, we kind of can't get over it.
Once you're satiated, pop into Breakwater Books and browse the aisles for hours, just like Rory would.
At night, lay your head at the Tower Inn and Suites of Guilford/Madison — you'll need to be well-rested for your glorious adventure tomorrow.
Next up: Litchfield
Channel your inner Mrs. Kim or Emily Gilmore at Bradford House Antiques & Lawrence Jeffrey Jewelers  in Litchfield, where you'll find all the jewelry, art, and antiques your heart desires.