Pepperoni pizza-flavored lipstick exists, and here's how to get it
There were lots of beauty-related pranks floating around this past weekend, but we've got some news that sounds like a gag and is actually becoming a reality. Villa Italian Kitchen, a quick-service pizza brand, is releasing a pepperoni pizza-flavored lipstick in honor of National Kissing Day. This might sound too good to be true for die-hard pizza lovers, but we assure you that your dreams are coming true.
The arrival of the Pepperoni Pucker lipstick is a balm on the soul for fans who love outrageous makeup collaborations — especially when it's food-related. The pepperoni-inspired lipstick comes in a universally flattering red-orange hue that is highly pigmented, hydrating, and glides on smoothly thanks to its vitamin-rich formula. It has a zesty-pepperoni flavor and is full of natural peptides that restore collagen and add volume, keeping your lips extra kissable.
In case you're wondering how this pizza-flavored lipstick came to be, Villa Italian Kitchen flavored each lipstick with the scent and taste of its pepperoni pizza, including sauce made with fresh tomatoes and spicy, zesty pepperoni.
You'll be able to get your hands on the Pepperoni Pucker lipstick on April 13th, National Kissing Day.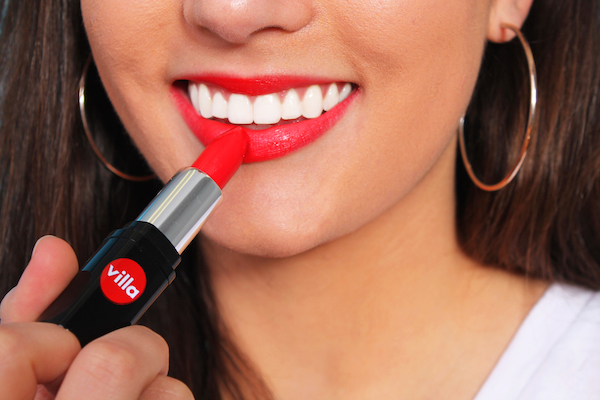 Are you on the fence or slightly intrigued?
Here's how to get your hands on this unique lipstick: Just head on over to PepperoniPucker.com and sign up for a chance to receive your very own free lipstick.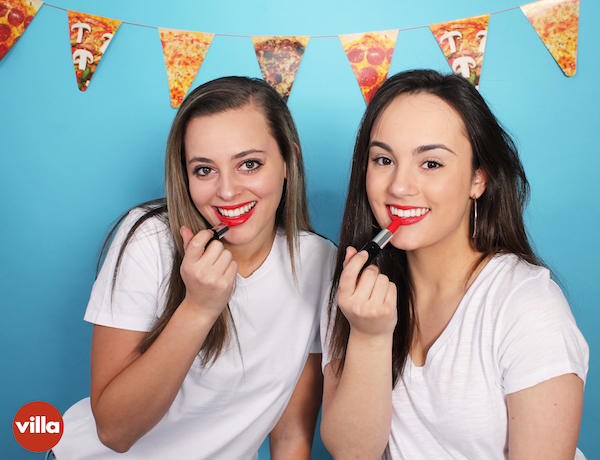 There will be a limited number of people who receive the lipstick and they will be chosen at random, so let's all cross our fingers. Anyone who signs up will receive a coupon for a free slice of Villa Italian Kitchen's Neapolitan pepperoni pizza, so really, we all win.
If you're one of the lucky few who gets their hands on this lipsticks, we are going to need explicit details on the taste, because this is a never-before-seen lipstick flavor combination.