Pepperidge Farm released a new type of Milano cookie that's basically edible winter coziness
As the weather starts to get colder and the holidays surround us, it becomes the perfect time to cozy up by the fire and roast some marshmallows. When you're not in the mood to build a fire yourself, though, and you can't get roasted marshmallows firsthand, Pepperidge Farm's new Milano flavor, Toasted Marshmallow, has got you covered. Collective drool.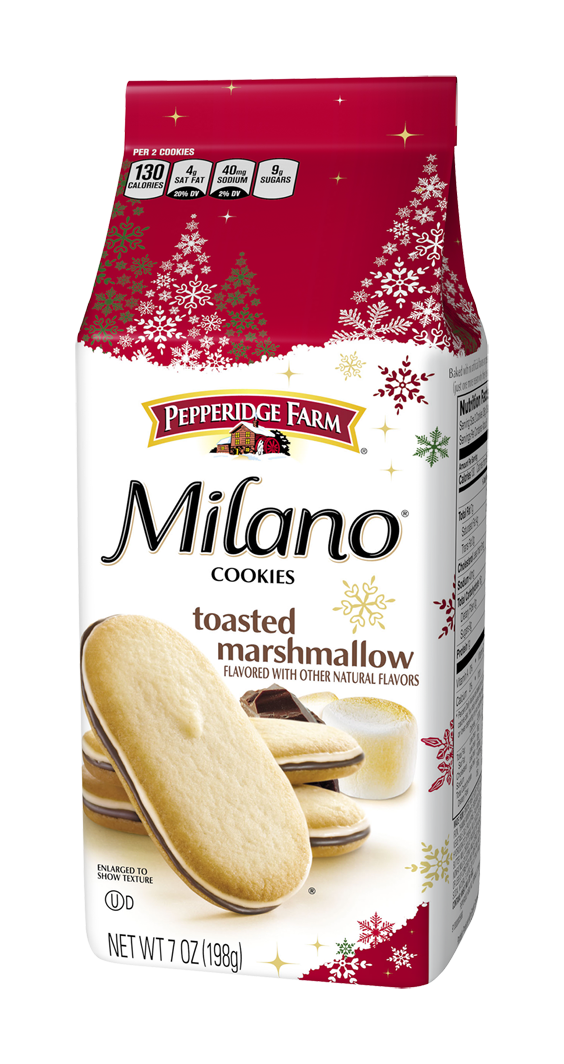 Right now, you can buy these marshmallow dreams exclusively at Target, but they'll be available nationwide on January 1st. These Milano cookies have the classic chocolate center, only this time it's brilliantly paired with a layer of marshmallow, making them the perfect treat to munch on at a holiday party or on a snowy weekend afternoon. Even the packaging is delightfully festive.
Eating these Toasted Marshmallow Milano cookies straight out of the package isn't the only way to enjoy them, though. In case you feel like tapping into your creative side, there are a few things you could make with them. These cookies effortlessly transition into a dessert or cocktail that will make any dinner guest swoon.Now get ready, guys…
1. Marshmallow Milano Cheesecake
12 servings
Ingredients
Crust
One Package Milano
tablespoon sugar
1/4 cup (1/2 stick) butter, melted
Filling
8oz. package Cocoa Bittersweet Chocolate chips
4 each, 8-ounce packages cream cheese, room temperature
1 1/4 cups Granulated sugar
1/4 cup Unsweetened cocoa powder
4 large eggs
12 milanos
1 cup Marshmallow topping
Method
Crust
1. Preheat oven to 350°F. Butter 9-inch-diameter spring form pan.
2. Blend cookies in a food processor until finely ground; blend in sugar.
3. Add melted butter and process until well blended.
4. Press crumbs evenly onto bottom pan. Bake just until set, about 5 minutes. Cool while preparing filling.
Filling
1. Place chocolate chips in metal bowl over saucepan of simmering water until melted, turn off heat.
2. Place cream cheese, sugar, and cocoa powder in a mixer until smooth, add eggs one at a time, pour in chocolate and mix until smooth.
3. Pour filling over crust and add 12 Milanos evenly pushed slightly into filling.
4. Place in oven and bake until center is just set and just appears dry, about 1-hour, turn off oven and prop oven door open slightly for 1-hour.
5. Remove from oven and chill overnight in refrigerator.
6. The next day, remove cheesecake from oven, remove from pan.  Smooth marshmallow topping, brown with blow torch.
7. Serve!
2. Milano Tiramisu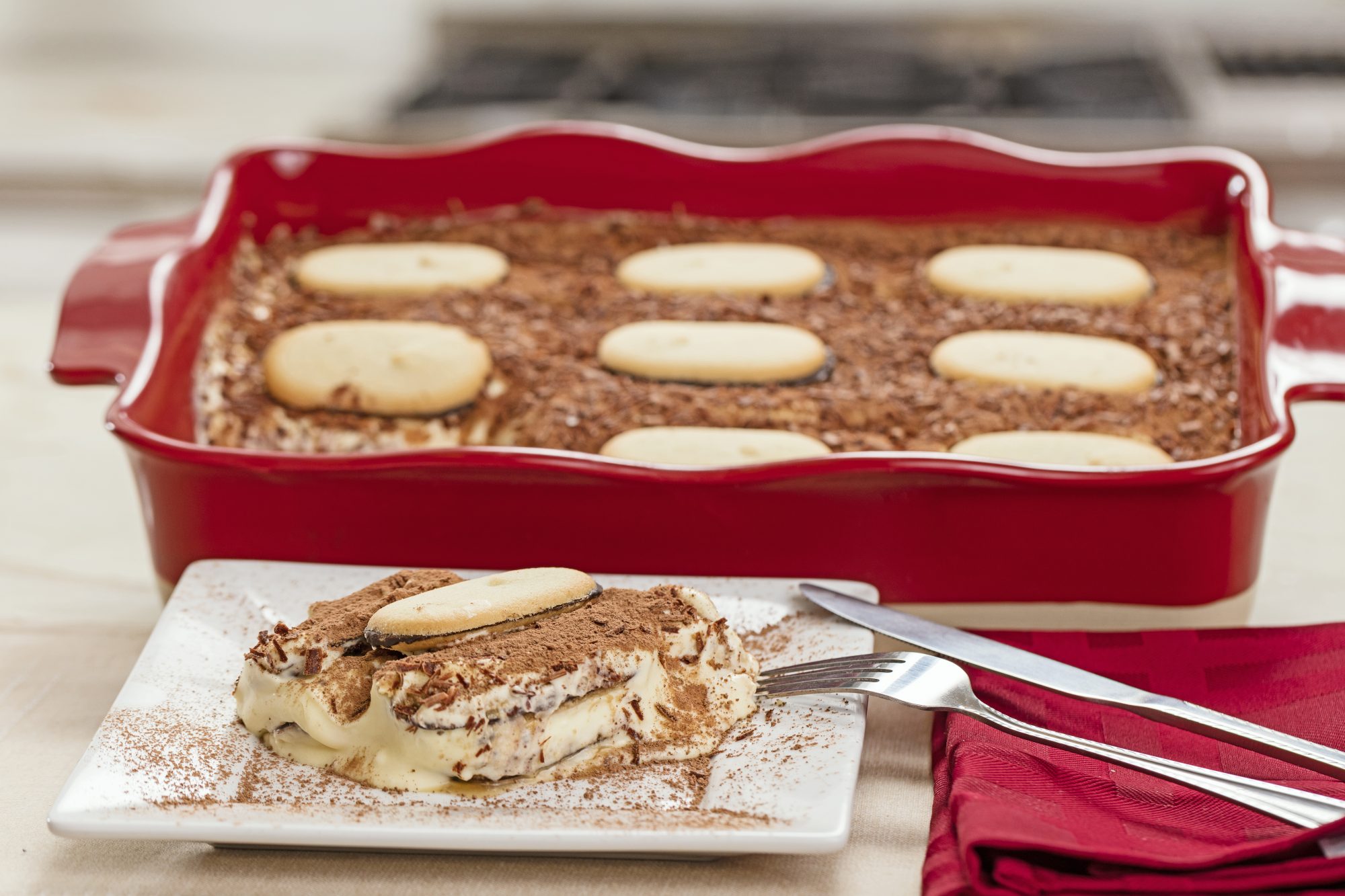 12 servings
Ingredients
6 large egg yolks
3/4 cup sugar
3/4 cup whole milk
Four 8-ounce containers mascarpone cheese, room temperature
2 cups espresso or strong coffee, room temperature
1/2 cup coffee liquor
2 packages Milano cookies
1/4 cup Dutch-process cocoa powder
Method
1. Line an 8x13in baking dish with plastic wrap, leaving a 3-inch overhang on all sides.
2. Make the custard: Whisk the egg yolks and sugar in a metal bowl set over a saucepan of barely simmering water until the sugar dissolves, whisking constantly until custard reaches 170 degrees.
3. Place the bowl over another bowl with ice water and chill the custard.
4. Put the mascarpone in a large bowl. Fold the custard into the mascarpone with a rubber spatula until combined and set aside.
5. Combine the coffee and coffee liquor in a shallow bowl. Dip the Milano in the coffee mixture quickly and in the baking dish in a single layer.
6. Spread 1/3 of the mascarpone mixture over the soaked Milano layer.  Repeat with a second layer of coffee-dipped Milano, arranging them in the opposite direction.
7. Top with another one-third of the custard. Repeat with the remaining Milano, alternating directions.
8. Spread the remaining custard on top and dust with the cocoa powder. Cover with plastic wrap; refrigerate at least 4 hours, or overnight.
9. Dust the top of the tiramisu with cocoa powder and top with shaved chocolate and additional Milanos.
3. Winter Toasted Marshmallow Milano Cocktail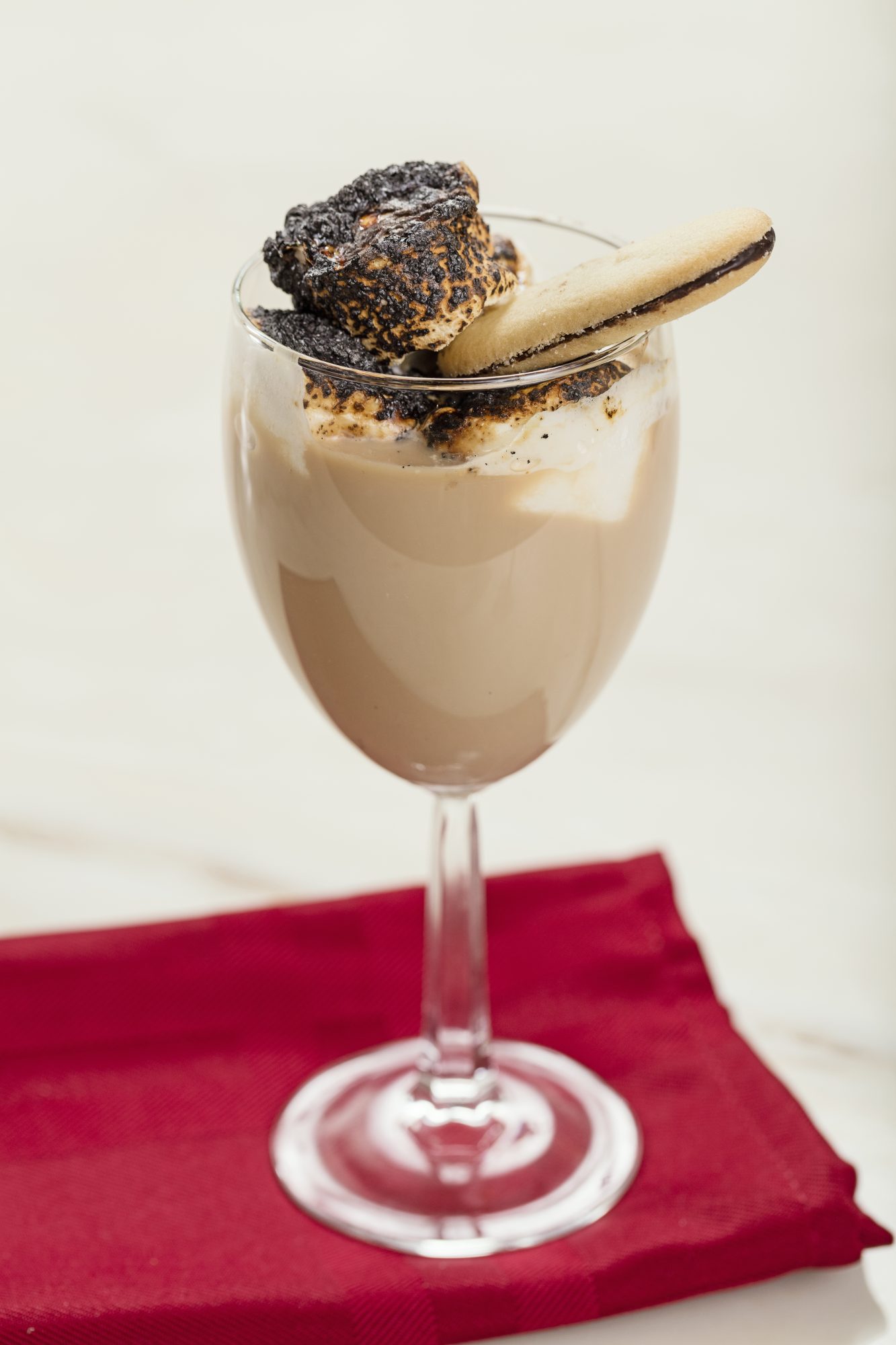 1 oz. Bailey's Irish Cream/heavy cream
1 oz vanilla vodka
2 oz peppermint schnapps
1 oz espresso, chilled
2-3 marshmallows
1 Toasted Marshmallow Milano
Method
Combine the Bailey's, Vanilla Vodka, Peppermint Schnapps, and Espresso in a cocktail shaker filled with ice cubes. Shake for 15 seconds and strain into a cocktail glass. Place the marshmallows on top of the glass and use a flame to torch the marshmallow (carefully), garnish with a Toasted Marshmallow Milano and serve.