More people are turning bright colors because of Lush products
Walking into a Lush store is always a colorful, great-smelling experience. There's a rainbow assortment of bath bombs, soaps, bubble bars, face masks, and so much more – it's almost like a scene from our wildest dreams. However, those dreams would quickly turn into nightmares if our skin were to actually become one of those bright, traffic-stopping colors.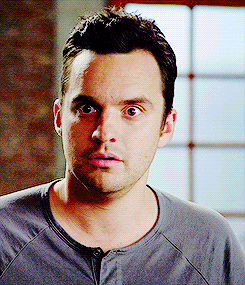 Sadly, the latter actually happened, in real life, to a woman named Abi Shenton (and several others, who we'll get to in a moment). By accident, Abi misused a Lush bath oil when she mistook it for a body-scrubbing soap and her skin turned bright pink for a total of three days. (We're so sorry, Abi, but at least pink is a great color on you!)
Abi did take full responsibility for misusing the product and Lush wasn't to blame… in this case.
Several other people have also taken to social media to share photos of their colorful skin, which was dyed by a Lush product (and, apparently, not misused in any way):
The above young lady even tried scrubbing the color off, but it wouldn't budge. She had to resort to wearing concealer, so the pink wouldn't appear as vibrant:
Others have had the bath bombs stain their bleached hair:
And some have had their hands turn a different color, from holding the product or crumbling it into a bath:
While Lush hasn't responded to the non-accidental, skin-dyeing incidents, they did respond to Abi's situation: "Our products are trying to achieve a lovely colour in the bathwater without colouring the person soaking in that bathwater," the company told Metro. "It is a calculation that has to take into account different hair and skin types, different types of bath equipment and the different ways that people might choose to use any product."
They then quipped, "We are as red in the face as Abi at the idea that one of our bath melts has been mistaken for a soap. We love having colorful products, colorful staff and colorful baths — but we do try to draw the line at colorful customers."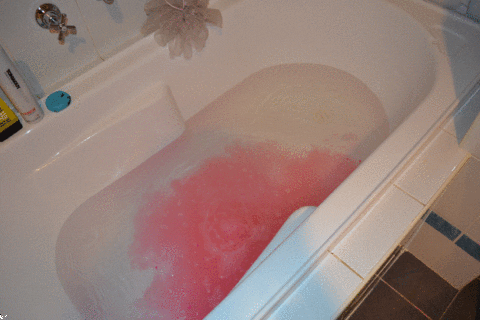 Okay, so misusing Lush products definitely has a negative effect, but we're wondering what went wrong with the bath bombs? We're sure Lush will address this issue ASAP, but in the meantime, we'll be setting our bath bombs aside – just in case.
(Images via Twitter; Giphy; Elizabeth Meriwether Pictures/Giphy)