10 people living out their pizza dreams to the fullest
1. This woman, who knows how to make her 9-to-5 actually livable.
2. This baby, plotting his pizza takeover.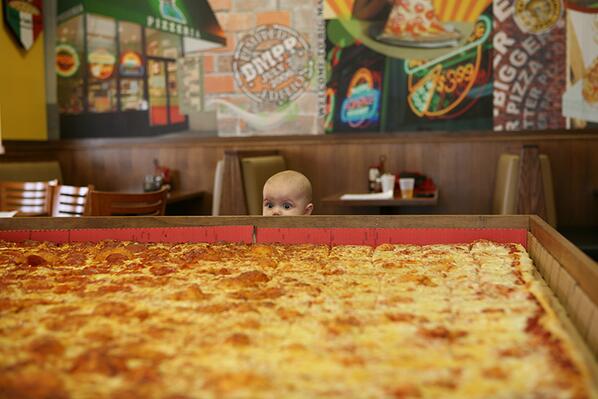 3. This artist, who figured out how to make pizza even classier.
4. This lady right here.
5. This man, living that #pizzalife like it's no one's business.
6. The proud owner of this tasty ride.
7. The person who invented this pie and who is just REALLY GOING FOR IT.
8. This person in a purple onesie, spending quality time with the pizzas who matter most.
9. Whoever is AWESOME enough to sleep in these sheets.
10. And this cat. Who is literally ALL OF US.