This Pennywise scene that got cut from "It" was supposedly "really disturbing"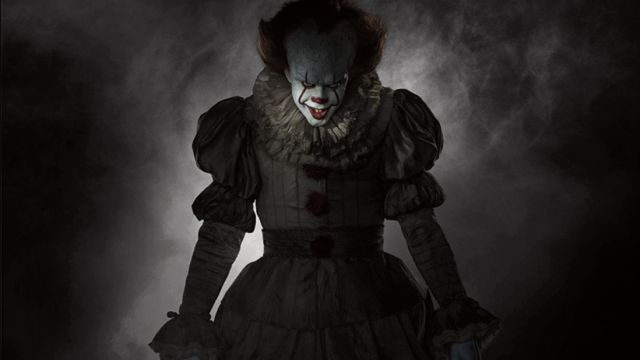 We have a hard time imagining the premise of Stephen King's It being any more disturbing than it already is. But Bill Skarsgård, who plays the titular creature also known as Pennywise, says one of the cut scenes from It would have added an extra layer of creepiness.
"There was a scene we shot that was a flashback from the 1600s, before Pennywise [was Pennywise]," Skarsgård said on Variety's "Playback" podcast. "The scene turned out really, really disturbing. And I'm not the clown. I look more like myself. It's very disturbing, and sort of a backstory for what It is, or where Pennywise came from."
Variety reports that one of the first drafts of the remake's screenplay, written originally by Cary Fukunaga and Chase Palmer, included several flashback scenes explaining It's backstory. One scene supposedly showed It in the 19th century, playing a saloon piano to incite violence, and another scene showed a colonial-era It eating a child.
"That might be something worth exploring in the second one," Skarsgård continued. "The idea is the 'It' entity was dormant for thousands and thousands of years. The [flashback] scene hints on that."
A sequel to It is currently in development, although Warner Bros. hasn't officially announced anything yet. But Stephen King fans know that there is a lot of material concerning It's history that could bulk up a second film.
"The book is very abstract and metaphysical about what it means to exist and the idea of fantasy and imagination and all of these things," Skarsgård added. "I think that could be cool to explore as well. It's like, what is Pennywise? He only exists in the imagination of children. If you don't believe him to be real then he might not be real. There's an interesting aspect to explore there."
It came out in theaters on September 8th and has already pulled in just under $200 million at the box office.
https://www.youtube.com/watch?v=xKJmEC5ieOk?feature=oembed
Perhaps we'll cinematically learn the answer to "What is Pennywise?" and "Why does It only exist in the imagination of children?" when the sequel is announced. Maybe we'll delve into The Dark Tower realm and meet It's nemesis, The Turtle. Or maybe the sequel will introduce us to something else entirely, hopefully with the help of Stephen King.
Until then, we'll wait patiently and watch the It remake on repeat.