There's totally going to be an "It" sequel, so start emotionally preparing for more Pennywise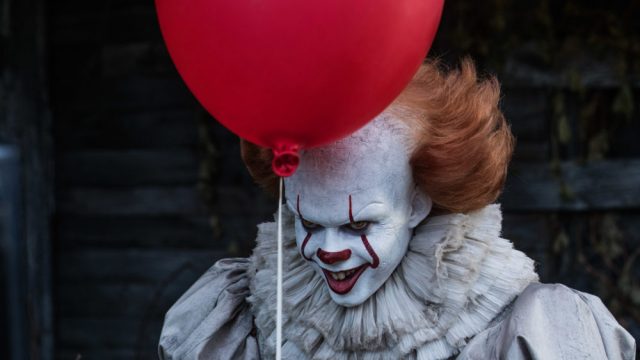 In just a matter of hours, It will terrorize theaters — and a sequel is basically already in motion. Warner Bros. has apparently always planned the film as a two-part story, but a sequel has yet to be *formally* announced. Still, various reports claim that the wheels are definitely in motion for more from Pennywise the Clown.
Gary Dauberman just signed on to write the script for the follow-up. He's credited with writing It, along with Chase Palmer and Cary Fukunaga. Director Andy Muschietti is expected to return, though it appears nothing is set in stone yet.
But Muschietti has been talking about the possibility of a sequel. nd  how a potential follow-up film is a huge priority for him. And how he'd like to bring back the "Losers' Club" via flashbacks, if all goes according to plan. And how he'd like to explore the other dimension in part two.
So at the very least, we know he's thinking about the sequel.
Then, there's the story to consider.
The film — SPOILER ALERT! — only focuses on the kids as they fight the perilous Pennywise. But Stephen King's novel that the film is based on follows the characters as kids and adults. So if we're to get the complete story, then we'd need to see the kids as adults, right?! Right.
And considering the fact that the film ends with a title card that reads "It: Chapter One," it seems safe to assume — though again, not definite! — that a "Chapter Two" is on the way. And we're both nervous and excited.
It lands in theaters tomorrow. Watch it, if you dare, and try not to have nightmares about Pennywise.