Some fans think that Pennywise's archenemy makes an appearance in the "It" trailer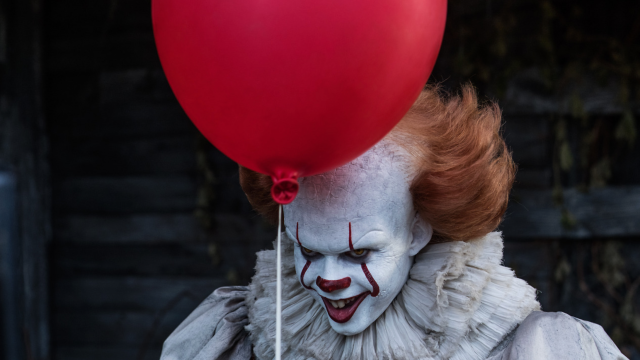 If you're a Stephen King mega-fan, then chances are you've already seen the new It adaptation more than once since its September 8th release. You've also probably read all of King's horror novels, including The Dark Tower series,which reveals that Pennywise's archenemy is The Turtle.
Horrorfreaknews.com reports that the film's first script, written by Cary Fukunaga and Chase Palmer, included references to The Turtle in hopes that observant fans would find the hidden Easter eggs. The writers, for instance, planted a turtle made from Legos in one scene and also had one of the characters mention a turtle grazing them while swimming (both of which made the final cut).
And although It director, Andrés Muschietti, used a different version of the original script to shoot, it looks like he kept additional Turtle-related Easter eggs around.
See if you can find one such egg in the teaser trailer.
https://www.youtube.com/watch?v=FnCdOQsX5kc?feature=oembed
Did you catch it? When Georgie bumps his head on the sawhorse, we see a mound of dirt covered by a tarp behind him — a typical construction site visual.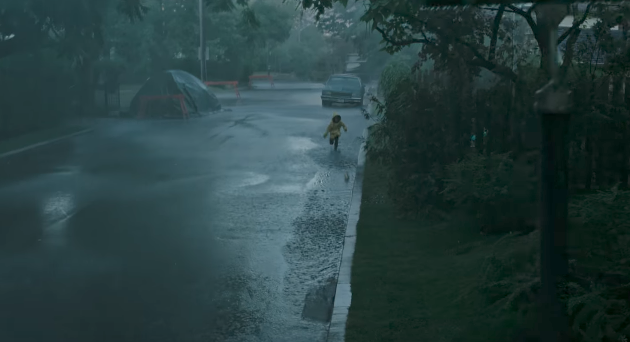 But as HorrorFreak News points out, this mound wouldn't have just been put there out of the blue. The site argues that each detail was placed into the film for a reason. And with this mound of dirt looking so much so like the shell of a turtle, fans have every right to think that Muschietti wanted us to think of The Turtle when seeing this mound.
Although The Turtle doesn't make an actual appearance in It, this symbol shows that The Turtle is always lurking and keeping a keen eye on Pennywise.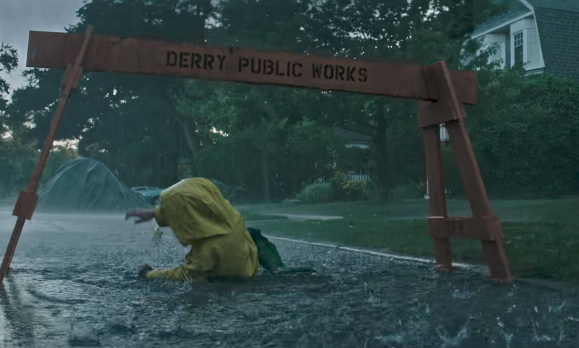 According to the Steven King Wiki, The Turtle, also known as Maturin, is one of the guardians of the Beams that holds up The Dark Tower. He is kind to humans and is responsible for creating the universe in which we live.
Maturin and Pennywise are "creations of a separate, omnipotent creator referred to as 'the Other.' The Turtle and It are eternal enemies in a battle of creation against consumption," the same wiki site explains.
If you still need clarification, this video by the Hybrid Network explains The Turtle and Pennywise's relationship in greater detail.
https://www.youtube.com/watch?v=dLU7eV5gOiY?feature=oembed
Is it simply a mound of dirt in the background or is it a symbol of Pennywise's archenemy? We may truly never get an official confirmation. But knowing the cleverness of the brains behind the It remake, we have a feeling it's the latter.