Penn Badgley Holds His New Baby Boy in Their First Picture Together
To quote 'Gossip Girl': "XOXO."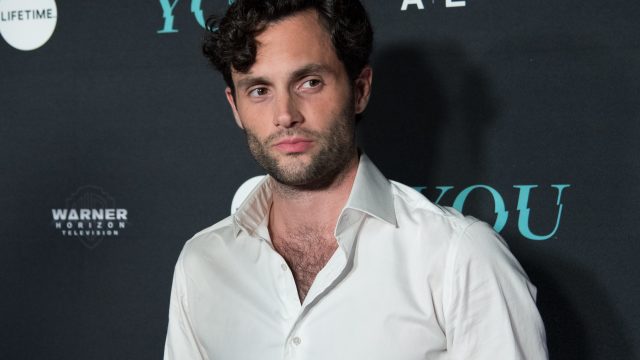 New dad alert. If you've been acquainted with Penn Badgley recently as the psycho stalker Joe Goldberg from the TV show You (or, "Will" in Season 2), then get ready to see the exact opposite image of him. Badgley's wife, Domino Kirke, posted a picture of him with their newborn son, and it's adorable—the furthest from Joe you could imagine.
Kirke posted the image yesterday, October 5th, and it's a bright spot amid the news cycle. She didn't caption the photo with any words, just a single white heart emoji.
In the photo, new dad Badgley is locking eyes with his baby son, holding him close to his face. All we can say is XOXO.
Dad has pulled his face mask down to his chin, and his son seems absolutely fascinated to be staring back at him.
Kirke, who is a singer, the founder of Carriage House Birth, and a certified doula, revealed she gave birth to her second child—her first with husband Badgley—in August with a September 20th Instagram post. In the picture, she created "placenta art" in the shape of a heart and hashtagged that she was 40 days postpartum.
The new mom of two also had a son, Cassius Riley, with her ex, musician Morgan O'Kane, in 2009. 
Before posting the picture of Badgley with their new son, Kirke shared her own sweet photo with their baby. On Instagram Stories, she posted a pic of she and the baby snuggled up together.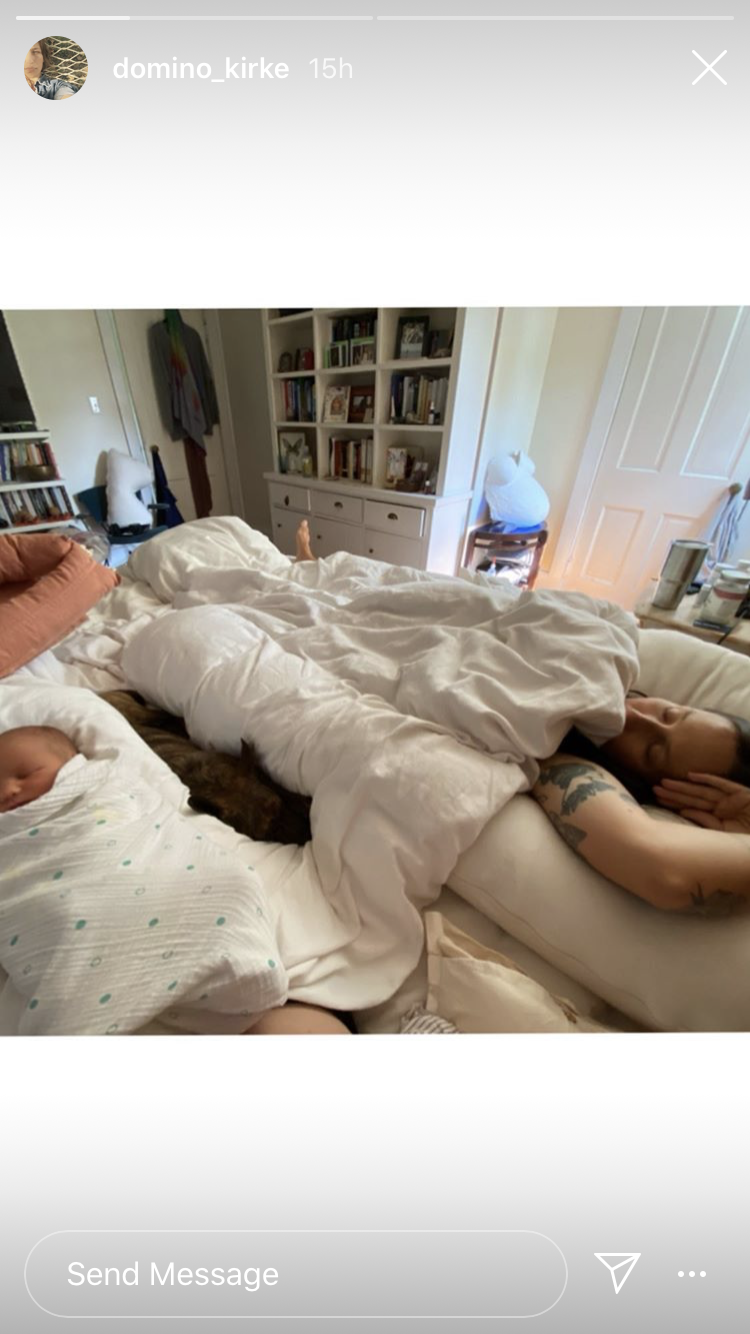 Before welcoming their son, Kirke revealed that she experienced two miscarriages. In February 2020, she posted a photo of herself pregnant, and in the caption, she wrote, "pregnancy after loss is a whole other thing. After two miscarriages in a row we were ready to call it. I stopped trusting my body and started to accept the fact that I was done."
Clearly it's been an emotional and difficult journey for Kirke and Badgley, and so we love to see this happy, sweet photo.