Penn Badgley and Domino Kirke got married — again — this past weekend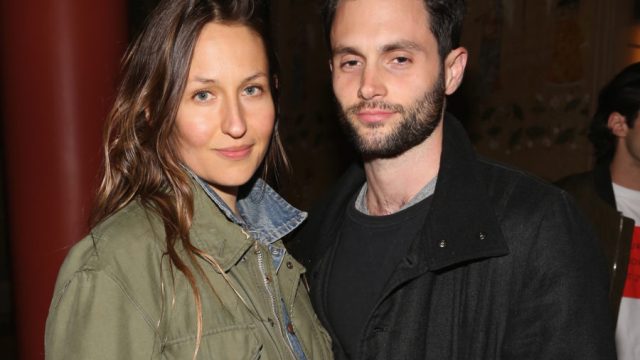 A wise woman once said, "You can only get married twice, once!" That wise woman is Domino Kirke, who married her husband, actor Penn Badgley, for the second time this year. The couple were originally wed in February in a simple courthouse ceremony. But to share their love with family and friends, Kirke and Badgley threw a bash to commemorate their wedding this weekend.
The first time around, Kirke's sisters, Lola and Jemima Kirke, explored the various fashion statements one can make at a courthouse wedding. Lola posted a photo on Instagram of the funk bunch, joking that she chose a look called "Pants," and Jemima went for an "Off to Therapy" outfit.
https://www.instagram.com/p/BRBaEzBgsSj
But this time, the celebration seemed more traditional — well, as traditional as the very hip Kirke and Badgley could get!
For instance, Kirke wore a wedding gown. But rather than white, it was a gorgeous beige hue.
And Badgley wore a three-piece suit, stripped to just a two-piece ensemble.
https://www.instagram.com/p/BVx1hMfhISd
First dance? More like first sing-a-long led by soul singer, Shirley Reeves.
https://www.instagram.com/p/BVyCDKTg6Sq
And honestly, the guest list was far from traditional. The #PosinWithPosen hashtag couldn't apply to just any wedding Instagram photo. Nor could #PosinWithHargitay or #PosinWithMessing.
#PosinWithKlum is usually off the table, too, but not here.
The Kirke-Badgley second wedding looked like the party of the century. If you can throw yourself another wedding in the same year, then why not make it one for the books?
We (again!) send our congratulations and well wishes to the happy couple. Fingers crossed that we'll be invited to wedding celebration number 3!