Here's Why Latinx Women Are Reframing the Conversation Around "Bad Hair"
After centuries of oppression, there's no more room for "pelo" policing.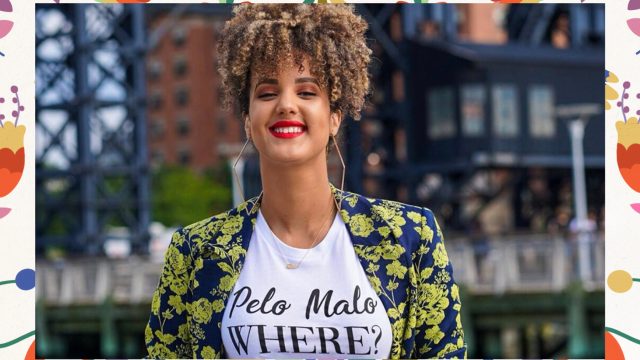 With the Latinx diaspora expanding over 20 countries, "Hispanic" isn't a one-size-fits-all term—especially when it comes to beauty and style. As Hispanic womxn, we're challenging these narratives by embracing all aspects of our culture and choosing which ones are right for us. This Hispanic Heritage Month, HelloGiggles will be taking a deep dive into the beauty of our culture through Mi Cultura, Mi Belleza. We'll be featuring essays about hair and identity, giving beauty tips from our abuelitas, highlighting the unique style of the Afro-Latina community, and more.
For Latinx women, hair comes with the weight of cultural expectations and a pressure to conform to whiteness that's been passed down for generations. As an Afro-Latina with natural hair, I was taught early on that a well-polished look meant pin-straight hair, and so starting at age 7, I was sent to the local Dominican hair salon every Sunday for a wash and set. It was there where I first heard derogatory terms about hair textures that spoke to the roots of one's Latinx origins, such as fino (fine), lacio (straight), grueso (thick), and malo (bad). From the salon, I understood I was supposed to soften my hair with chemical treatments and heat styling to be presentable—and thus avoid the label of pelo malo. 
Directly translating to "bad hair," the term pelo malo has been used for centuries to negatively describe the so-called unmanageability and coarse texture of a Latinx woman's hair. These two words have, historically, signified a person's social class, education level, and economic status, often affecting their job opportunities and how they view themselves. The fear of having "bad" hair has led countless women to straighten their natural curls, since they've been told that the closer they are to looking European or white, the easier it will be for them to succeed in life.
"The pelo malo narrative stems from anti-Black racism," explains Dr. Griselda Rodriguez-Solomon, a sociology teacher at the City University of New York (CUNY). "It began in areas afflicted by European colonialism, such as the Americas, Western Hemisphere, and the Caribbean." She notes that archives dating back to 1553, a period of enslavement of Africans and Natives, detailed Native women's body shapes, heights, weights, melanin-rich skin tones, and hair textures—referring to them as exotic and unappealing. At the time, hair texture and skin color not only determined value within the slave market but also within society. As a result, pricey and time-consuming treatments like chemical relaxers, hot combs, and blowouts eventually became the norm for Black women, Afro-Latinas, and Latinx women who, centuries later, wanted to refrain from being seen as lesser than their white peers.
We can't talk about pelo malo without connecting it to the dispersal of African people, taken from their homelands and spread throughout the world during the 15th century, says Melody Capote, executive director of the Caribbean Cultural Center of African Diaspora Institute (CCCADI). "The Hispanic population comes from an array of African descendants, which brings us to the subject of hair texture," she explains. "For many Hispanic women and men, the ideology of straight hair was a way for immigrants and new generation Latinxs to fit in as they strived to be more American." This, Capote adds, speaks to the narrative that "white is right" and that the lighter your skin and the softer your hair is, the more worthy you are.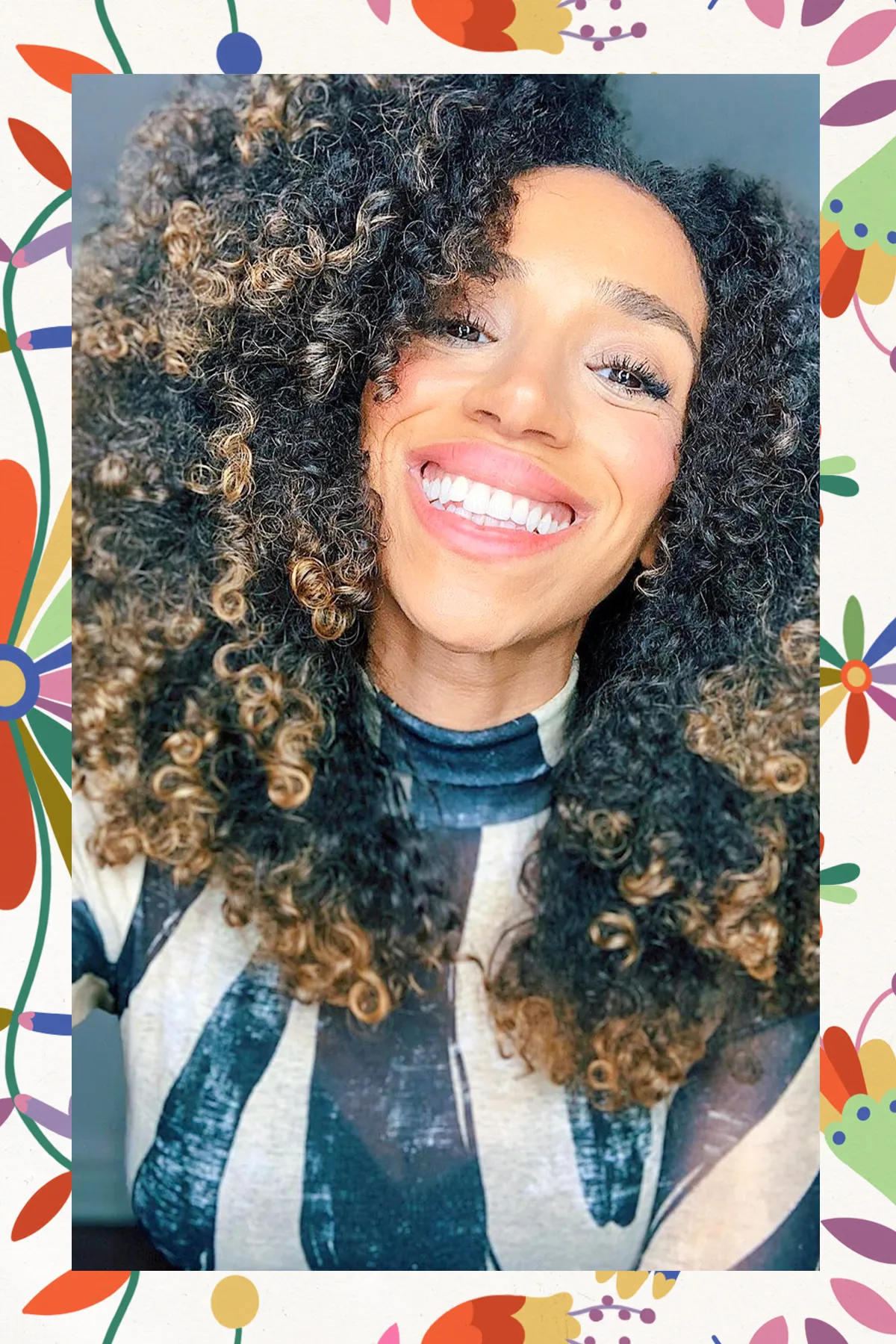 Today, the concept of pelo malo is still prevalent within the Latinx community, especially in the beauty industry. Yessenia Reyes, a New York-based hairstylist who coined the term Texture-Ologist (an expert in naturally textured hair), recalls how the pelo malo narrative was enabled in cosmetology school through teachers who didn't train students how to work with natural hair. "If schools don't enforce natural hair education, and if the state board exams don't require practical testing on natural hair, then it gets ignored," Reyes says.
Indeed, cosmetology curriculums have long been systematically biased against diverse hair textures. In 2018, TextureTrends reported that 65% of the U.S. population has curly, coily, or wavy hair, but the Department of Education and National Board of Cosmetology's educational plan does not reflect this high number. Many beauty schools choose to skip the chapters on natural hairstyling, even though the market for natural haircare products is valued at $8.74 billion, per a Grandview Research study. According to Mintel, African-Americans spend $1.2 trillion each year on hair products, while Hispanic women spend $8.06 billion on beauty products a year. Even more, Latinx women represent the fastest-growing segment of beauty spenders in the country, according to a study by Nielsen.
Over the last century, many people have chosen to go against the grain by embracing their natural texture and developing hairstyling techniques for curly, textured, and kinky hair. One of the first sightings of the natural hair movement came from political activist Angela Davis during the 1970s civil rights protests. The freedom fighter's Afro acted as inspiration for others to embrace their natural textures, representing Black beauty and inclusion. Shortly after, styles like Jheri curls, cornrows, twist outs, and dreadlocks began to trend in the mainstream as more Black women began to go natural despite the strong societal push that remained for women of color to straighten their hair.
Thankfully, in recent years, women have begun to redefine beauty standards by working to embrace all body types, skin tones, and hair types as well as call out brands who discriminate against natural hair. As the natural hair movement continued to gain momentum, many African-Americans and Latinx influencers have started celebrating their curls, coils, and voluminous patterns with photos featuring hashtags such as #naturalhair, #teamnatural, and #bigchop to inspire others. Together, the above hashtags have garnered over 34 million Instagram posts—and the spirit of pelo bueno, not pelo melo, has grown with each one. 
For many Latinx women, entrepreneurship has been the force used to reclaim their natural hair and shift the narrative to a more positive mindset. "Growing up, I'd visit the hair aisles at the drugstore, and none of the products worked for my hair texture," explains Ada Rojas, the founder of Botanika Beauty. In 2019, she launched her company with hydrating masks, nourishing oils, and naturally derived ingredients that work for all hair types. 
Julissa Prado is another entrepreneur who understood early on that there was a need in the market for products geared towards natural hair, which motivated her to found Rizos Curls in 2017. "I went to a progressive high school where we learned about race theory and how many of the beauty standards we've internalized are a result of systems of inequality against people of color," she explains. "I realized that I needed to love my hair and dismantle my previous beliefs around my hair being pelo malo."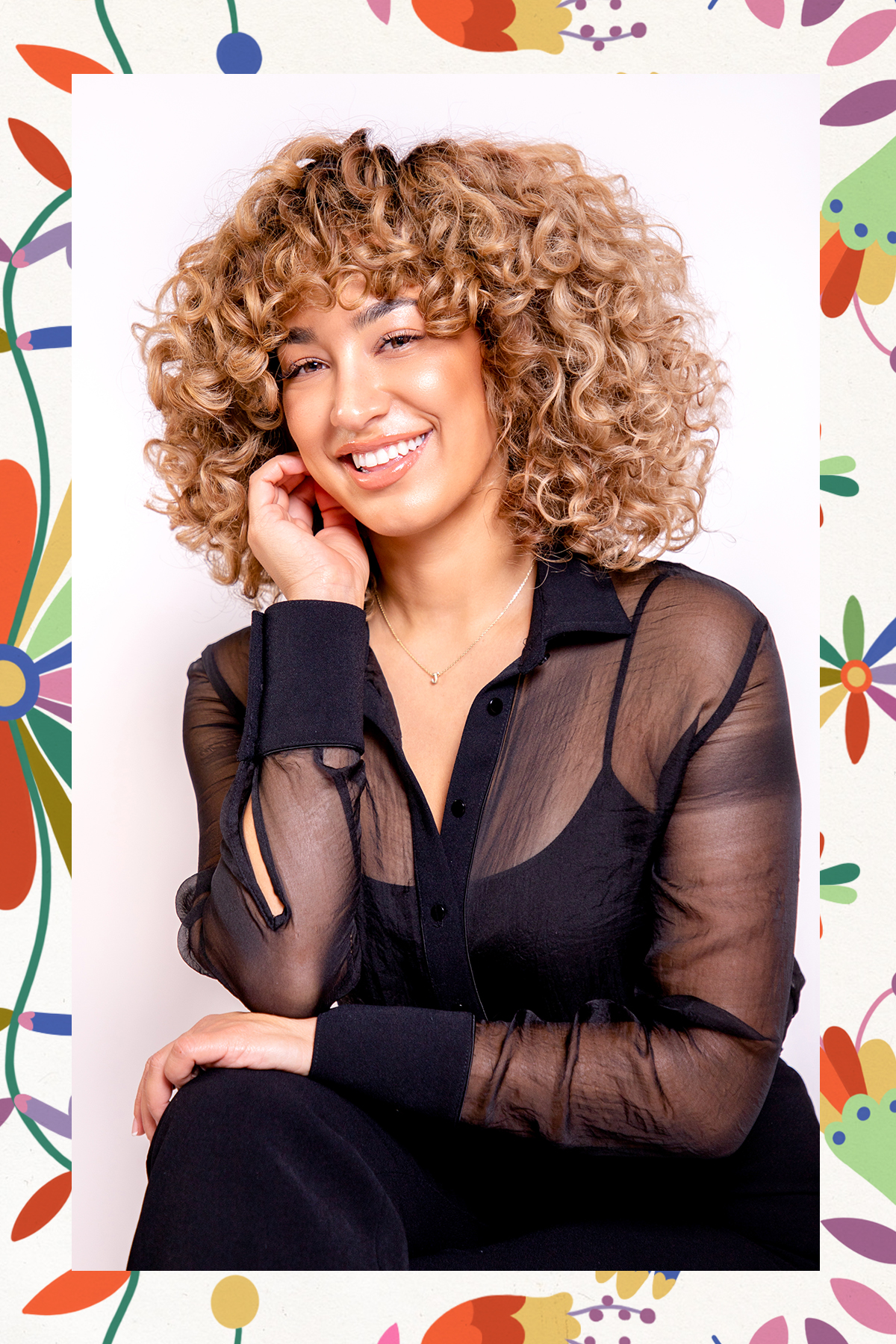 Now more than ever, women of all Latinx backgrounds are taking time to rediscover and reclaim their natural texture and the freedom to wear their hair as they like. A-list actors like Selena Gomez and Tessa Thompson show off their curls on social media, Afro-Latina news anchors like Ilia Calderón choose to wear their hair straight rather than feeling forced to, and supermodels like Janiece Dilone and Joan Smalls walk international runways with their natural hair.
As millions of people unite to speak out against discrimination by signing petitions, launching political campaigns for hair equality, deciding to love their natural hair, and encouraging others to do the same, it's clear that there's no longer space for pelo malo. If we want to straighten our hair, we will, but we will also wear our hair in protective styles and feel just as confident. There's no such thing as bad hair, no matter what society says.
That said, there's still a long way to go. In 43 states, it's still legal to discriminate against people based on their hairstyles in state employment, housing, and education codes. In 2019, however, the CROWN Act campaign, which stands for "Creating a Respectful and Open World for Natural Hair," was born. It's the first bill to prohibit this type of discrimination, and so far it's been passed in California, Washington, New York, Virginia, Maryland, and New Jersey. Recently, the CROWN Act was approved by the House and has been passed to the Senate, potentially on its way to becoming a federal law.
Even though I grew up thinking a wash and set was the only way to style my hair, today I embrace my natural texture and love to wear my hair in box braids, head wraps, and buns. When I blow-dry my hair, it's not because it's "bad" to wear it natural—it's because I have the power to choose what makes me feel good. Here's to less hair hate and pelo policing in 2020 and more celebrations of all hairstyles and textures.