Peeps-flavored Froyo is a thing and here's where to get it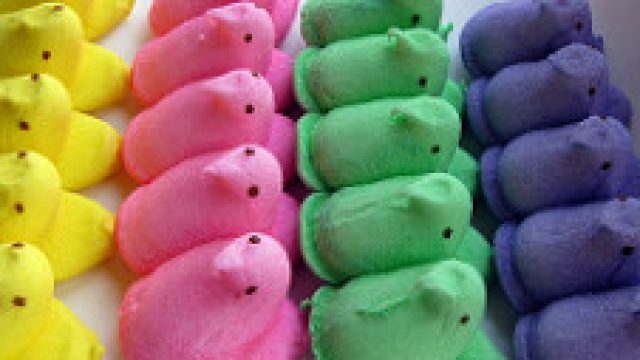 Spring is a season of hope. It's the time of year when buds start sprouting and the refreshing, crisp air is filled with the scent of blooming flowers that begin to add a little color to the otherwise stark winter landscape.
But let's be real. The best part about spring? The candy. Specifically: Delicious marshmallow Peeps. You can get yummy, yummy springtime Peeps.
That's why we're beside ourselves with excitement about the combination of frozen yogurt (our year-round favorite treat) and the seasonal candy. Beginning now and for a limited time only, Menchie's is offering a Peeps-inspired flavor. Not only that, but you can top your delicious dessert with an actual Peep  (or, if you're like most of us, several Peeps because one just won't do).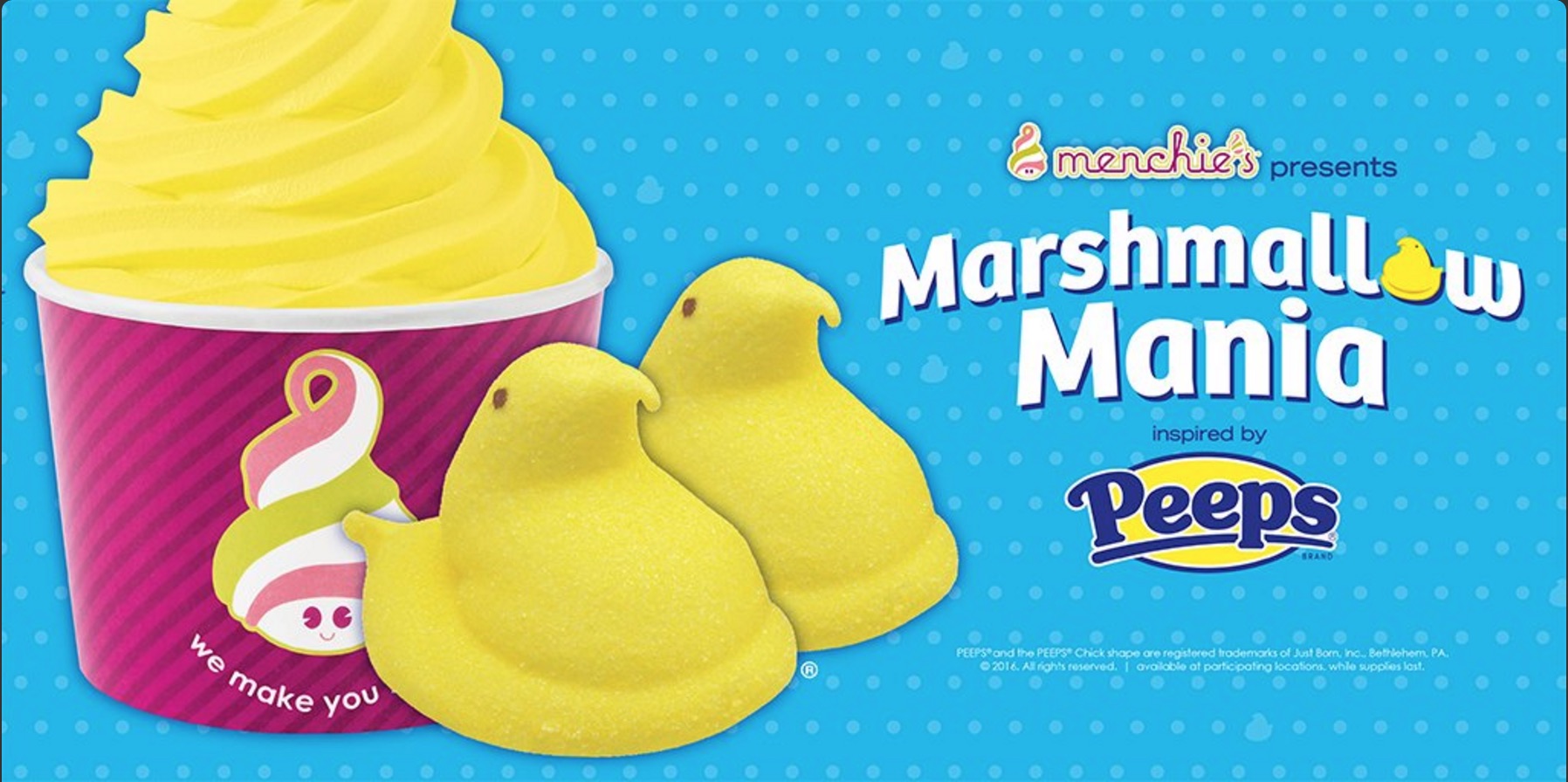 Not to mention, if you do come try out the delicious flavor at a local Menchie's, you could be entered into a sweepstakes with all sorts of great prizes, including free frozen yogurt for a year.
But even if you win free frozen yogurt for a year, you (like everybody else) only have until March 31 to get to your local Menchie's and gorge yourself on the sweet springtime flavorful goodness.
So put a little spring in your step to get some delightful spring flavors in your mouth or you'll miss out on this delicious offering!