Peeple, that "Yelp for people" app, is launching next week. . . but it's TOTALLY changed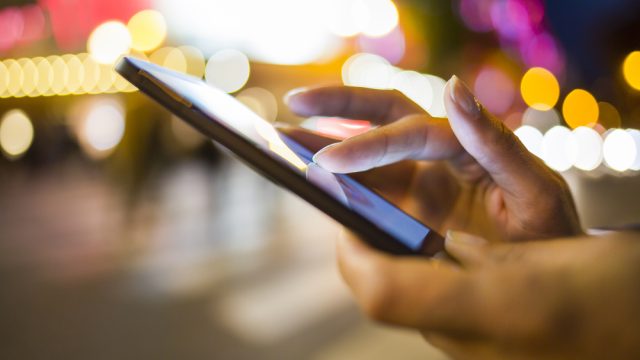 Over the past several months, we've felt a lot of feelings about Peeple, the Yelp-like app that would allow users to rate people. When news broke about the app in October, the developers of the app received a lot of backlash, especially since you would allegedly have no way to opt out of the service to prevent others from "rating" you, nor would you be able to delete bad reviews. Sounds like a gateway for harassment, doesn't it?
"People do so much research when they buy a car or make those kinds of decisions," co-founder Julia Cordray told Washington Post. "Why not do the same kind of research on other aspects of your life?"
However, many were quick to point out that people are not cars, and that the premise of the app relies on other people assigning a numeric value to your self-worth — 100% not OK. In fact, the whole thing sounded so ridiculously cruel that Snopes declared the whole thing a hoax:
However, it turns out that it's not a hoax, and the app is going to be launching officially on March 7th. . . but there will be some *major* changes. Peeple will still allow you to rate others, from your friends to your co-workers to your baristas to your ex-lovers, but they'd have to agree to it before you could post a review — and they'd be able to hide any negative reviews. These changes certainly take a lot of the controversy out of it, but as the Washington Post notes, it also means it's essentially a worse version of LinkedIn endorsements.
"I really feel like we honored our users and gave them what they asked for," Cordray told Calgary Herald. ". . . I'm really grateful for that global viral feedback that we got. It was almost like conducting the world's largest beta test without beta-testing."
In other words, the founders realized that their initial premise was cruel and wrong, and they did some serious back-pedaling after the public let them know what's what. That said, it will apparently still be possible sometime in the future for users to see any hidden negative reviews with a paid version that they hope to roll out by April. "If a mom wants to look up a coach for her kids, she can see all the amazing things on that person's profile, but maybe there's some areas of improvement for that person," Cordray told Calgary Herald. "So when the mom upgrades to the truth license, she'll be able to see all the recommendations on the back-end that the coach never published on their profile."
Still problematic, but at least users would be able to delete their profiles if they get nasty reviews before the paid version is available. After all, the inability to opt out was the biggest problem with the app; Cordray told Washington Post back in October that even victims of domestic abuse or stalking would only be able to make themselves un-reviewable by joining and then blatantly breaking the app's terms of service. As a result, over 8,200 people signed a petition calling for the ban of the app, with thousands commenting and tweeting calling for the founders to back off.
Although we're incredibly happy that the app has been heavily modified, it's important to note that the current version is now, essentially, pointless. Tom Keenan, a University of Calgary professor and author of a book about technological privacy, told Calgary Herald that the app has gone from "controversial to irrelevant." "I guess there might be a few nuns who want to give each other references and be honest and frank and friendly, but I don't think the general public wants to do that," Keenan said.